Man runs out of gas on 696, killed by driver; westbound 696 closed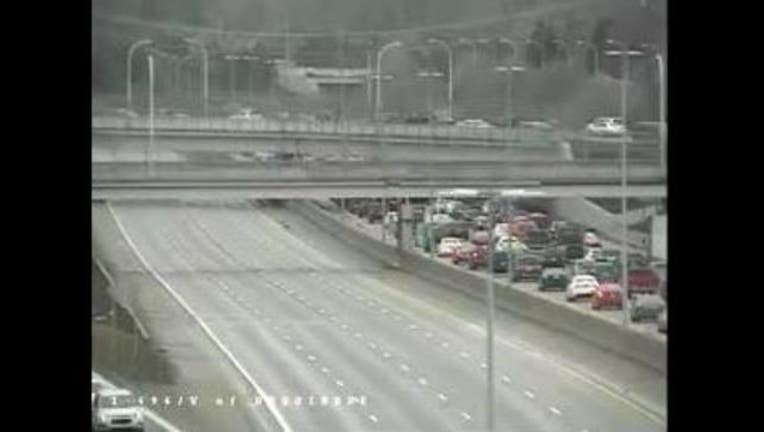 article
DETROIT (WJBK) - A man was hit and killed as he was refueling his car on the shoulder of 696 near the Dequindre exit.
According to the Michigan State Police, troopers were called to the area of 696 at Dequindre just before 2 p.m. Tuesday. The preliminary investigations shows a man ran out of gas and was parked on the right shoulder.
The man's father arrived with gas and was also parked on the shoulder. As the man was refilling his car, another vehicle came up and lost control, hitting the man on the side of the road.
The man died at the scene.
The father was with the driver's child and was able to get into the car just before the accident. Neither were hurt.
MSP closed the westbound lanes of 696 as they investigated the accident.
The suspected driver has minor injuries and police said speed was a factor.
"He is in custody and a blood draw is being performed at an area hospital. There are no indications of alcohol or drugs at this time. Speed appears to be factor at this time. No further information is available. Roadway should reopen within the hour," The MSP said in a tweet.