Man shot and killed in 'drive-by' at party store on Detroit's east side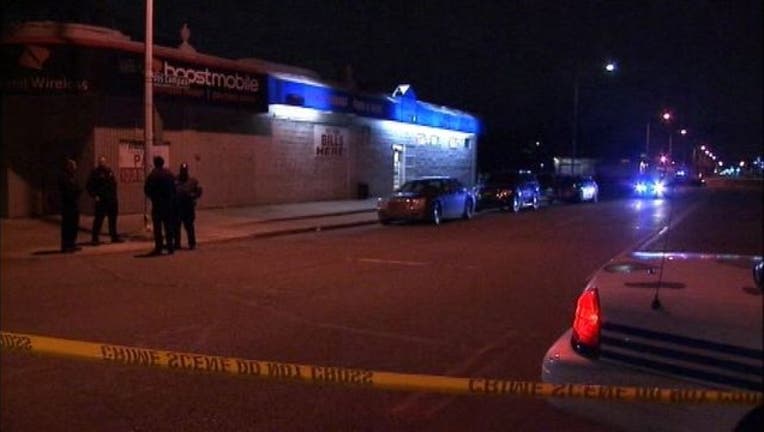 article
Police say a 23-year-old Detroit man has been killed after being shot while walking to a party store on Detroit's east side. 
The victim, not currently being identified by police was shot and killed a little after 6:30 p.m. Saturday in what police are calling a drive-by type shooting. 
Police say an innocent bystander, a 49-year-old man was struck by a stray bullet and was taken to the hospital. We are being told the man suffered a gunshot wound to his leg and he will recover. 
According to police, a suspect vehicle drove past the location while someone in the rear passenger seat fired shots at the victims. A description of the vehicle or the suspects has not yet been made available by police, however, witnesses say the suspect vehicle may have been a gray Impala. 
Anyone with information is asked to call Crimestoppers.