Man suspected of harboring suspects in O'Reilly Auto Parts murder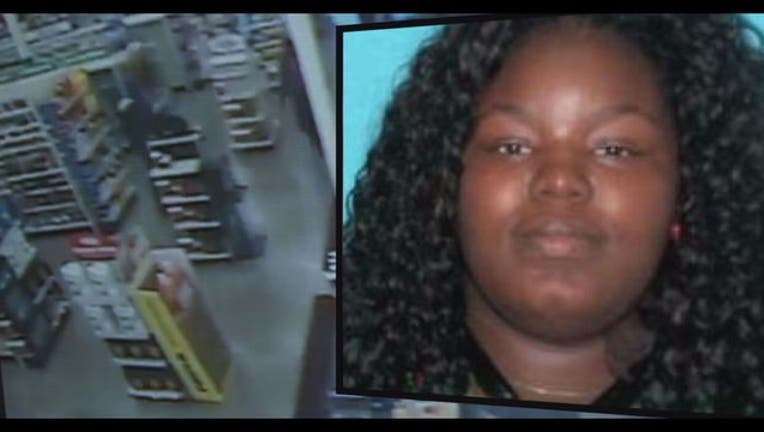 article
DETROIT (WJBK) - A man has been arrested and is suspected of harboring women accused of shooting and killing an elderly employee at an O'Reilly Auto Parts store in Detroit.
Last Wednesday, 69-year-old James Haller Jr. was shot by robbers at the O'Reilly Auto Parts store at 14906 Schaefer where he worked as a manager.
Detroit Police Chief James Craig announced Tuesday a 39-year-old man was arrested for traffic violations, but says they are seeking charges for accessory after the fact for harboring suspects.
Detroit auto parts store manager killed, wife: 'you didn't have to shoot him'
The suspected shooter, 23-year-old Shawnta Anderson, was arrested Monday in the 6000 block of Colfax. She has no prior violent criminal history but does have a misdemeanor arrest for larceny.
Police are still searching for her suspected partner-in-crime, 28-year-old Eboni Mcewen-Ross. She's described as a black female, 5'4", medium build, roughly 150 lbs., with a medium-brown complexion.
"There's some talk about the possibility (she went) to Ohio. There's talk about going to Chicago. No worries ... we have friends there too and we're anticipating a signed warrant and we'll just extradite you. It's not a problem," Craig said.
Suspected shooter in fatal O'Reilly robbery in Detroit arrested
O'Reilly Auto Parts and Crime Stoppers offered a combined $12,500 reward for information that led to the arrest of the suspects. Since Thursday, Craig said they received 30 tips and a majority had good information.
"This old saying that in Detroit and so many other places - this no-snitching culture pervades. (That's) not the case," Craig said.
But police say they still need the public's help. While two people are in custody, they're still searching for two more. Aside from Eboni, they're also looking for the driver.
You can watch the presser on Fox 2 News Now with Kellie Rowe: