Manchester police name bomber, hunt for accomplices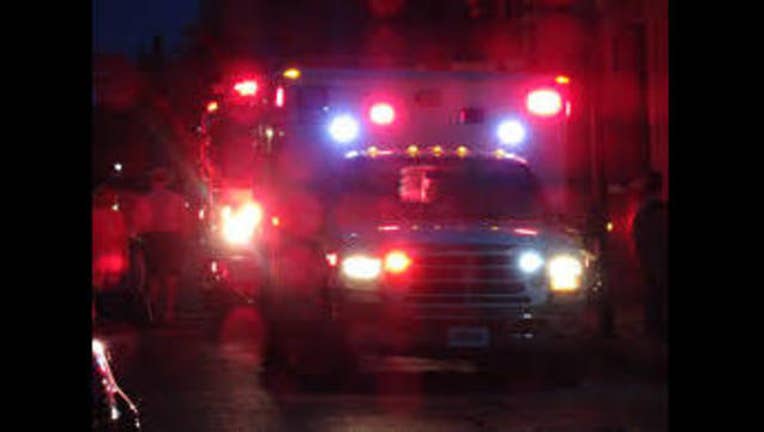 article
MANCHESTER, England (AP) - Investigators hunted Tuesday for possible accomplices of the suicide bomber who attacked an Ariana Grande concert in Manchester, killing 22 people and sparking a stampede of young concertgoers, some still wearing the American pop star's trademark kitten ears and holding pink balloons.
The Islamic State group claimed responsibility for the Monday night carnage, but a top American intelligence official said the claim could not be verified. British police raided two sites in the northern English city, setting off a controlled explosion in one, and arrested a 23-year-old man in a third location there.
British Prime Minister Theresa May and police said the bomber died in the attack on Manchester Arena -- something that went unmentioned in the Islamic State claim, which also had discrepancies with the events described by British officials.
Manchester police chief Ian Hopkins identified the bombing suspect as 22-year-old Salman Abedi. British election rolls listed Abedi as living at a modest red brick semi-detached house in a mixed suburb of Manchester where police performed a controlled explosion Tuesday afternoon.
Neighbor Natalie Daley said she was frightened by a loud bang, then police yelling "get in your houses -- get away from the windows!" 
"When it's like two seconds from your house, when you walk past it every day, you do live in fear," Daley said.
Manchester, 160 miles (260 kilometers) northwest of London, is one of Britain's largest cities and Manchester Arena is one of the world's largest indoor concert venues.
The attack was the deadliest in Britain since four suicide bombers killed 52 London commuters on subway trains and a bus in July 2005. Campaigning for Britain's June 8 national election was suspended.
Teenage screams filled the arena just after the explosion Monday night, and members of the audience tumbled over guardrails and each other to escape.
The attack sparked a nightlong search for loved-ones -- parents for the children they had accompanied or had been waiting to pick up, and friends for each other after groups were scattered by the blast. Twitter and Facebook lit up with heartbreaking appeals for the missing.
An 8-year-old girl was among the dead -- the youngest known victim -- and her mother and sister were among 59 people wounded in what May called "a callous terrorist attack." The wounded included 12 children under age 16, hospital officials said.
"We struggle to comprehend the warped and twisted mind that sees a room packed with young children not as a scene to cherish but as an opportunity for carnage," May said.
The top U.S. intelligence official, Dan Coats, said the American government had not verified whether or how Islamic State was responsible.
Some concert-goers said security was haphazard before the show, with some people being searched and others allowed inside unhindered. The bombing took place at the end of the concert, when the audience was streaming toward the city's main train station.
Witnesses said the blast scattered bolts and other bits of metal, apparently intended to maximize injuries and deaths.
"There was this massive bang. And then everyone just went really quiet. And that's when the screaming started," said 25-year-old Ryan Molloy. "As we came outside to Victoria Station, there were just people all over the floor covered in blood. My partner was helping to try to stem the blood from this one person ... they were pouring blood from their leg. It was just awful."
As police shut down public transport, Manchester residents opened their hearts. Taxis offered to give stranded people free rides home while some residents opened their homes to provide lodging. Twitter users circulated the MissinginManchester hashtag to help people looking for family and friends.
Grande, who was not injured in the blast, tweeted: "broken. from the bottom of my heart, i am so so sorry. i don't have words."
Hayley Lunt had taken her 10-year-old daughter Abigail to her first concert. She said the explosions rang out as soon as Grande left the stage.
"We just ran as fast as we could to get away," Lunt said. "What should have been a superb evening is now just horrible."
Britain's Queen Elizabeth II marked a moment of silence Tuesday afternoon to honor the victims. Accompanied by her husband Prince Philip, her son Prince Charles and his wife Camilla, the queen stood at the top of the steps leading down from Buckingham Palace as the national anthem played.
The first confirmed victim was student Georgina Callander, whose death was reported by her former school.  The Bishop Rawstorne Church of England Academy in Croston, northwest of Manchester, posted a photo of Georgina on its website, smiling and looking smart in her school uniform. It described her as "a lovely young student who was very popular with her peers and the staff."
Saffie Roussos, aged 8, was the youngest victim identified so far. The head teacher of the Tarleton Community Primary School in Lancashire described her as "simply a beautiful little girl in every aspect of the word. She was loved by everyone and her warmth and kindness will be remembered fondly. Saffie was quiet and unassuming with a creative flair."
Islamic State's claim of responsibility echoed others the group has made for attacks in the West but with vague details that left open the possibility it was an opportunistic attempt at propaganda.
U.S. President Donald Trump, in Bethlehem, said the attack preyed upon children and described those responsible as "evil losers."
"This wicked ideology must be obliterated. And I mean completely obliterated," he added.
Grande's Dangerous Woman tour is her third one and supports her album. After Manchester, Grande was due to perform in London on Thursday and Friday, and later at venues in Europe, including Belgium, Poland, Germany, Switzerland and France, with concerts in Latin America and Asia to follow.
Grande's tour has not been canceled or postponed despite reports online, said a person close to the situation, who was not allowed to publicly talk about the topic and so spoke on condition of anonymity.
The person said that Grande and her team are more focused on the victims at the moment.
Pop concerts have been a terrorism target before. Most of the 130 dead in the November 2015 attacks in Paris were at the Bataclan concert hall.
Manchester itself has seen attacks before, but not this deadly. The city was hit by a huge Irish Republican Army bomb in 1996 that leveled a swath of the city center. More than 200 people were injured, although no one was killed.