McDonald's ditching one of its most recognizable utensils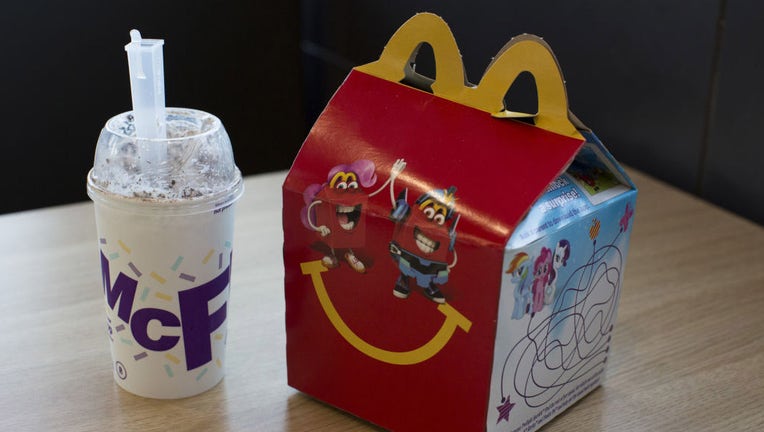 article
McDonald's is getting rid of one of its most recognizable utensils in a bid to become more sustainable – the hollowed-out, square-shaped McFlurry spoon.
The fast-food chain said "True McFlurry fans know the spoon doubles as a spindle, which restaurant crews use to mix the perfect amount of sweet toppings into our creamy soft serve." 
However, starting this month, McDonald's said its restaurants will be switching to a "reusable spindle that's swapped out and cleaned after each McFlurry is made" and will be serving the desserts with a "smaller black spoon that uses less plastic (the same one that comes with our Sundaes)." 
"This small change will help reduce single-use plastic waste in restaurants – while giving customers the same delicious McFlurry they know and love. That's a win-win in our book," the company added. 
FORMER MCDONALD'S CHEF SAYS WALMART SELLS PRODUCT 'ALMOST IDENTICAL' TO ICONIC BIG MAC SAUCE 
The company said the switch is part of how it is redesigning some of its most "iconic products" to cut back on unnecessary waste and transition to more sustainable materials.  
"So while you may not see our famous spindle-spoon in your McFlurry anymore, know that it's still working hard for you (and the planet!) behind the counter," McDonald's also said. 
The change comes after McDonald's last month started removing self-serve beverage stations that have been a staple in its dining rooms from 2004.  
Customers will have to get their refills from servers at the counter. 
MCDONALD'S TO RELEASE 'BOO BUCKETS' IN FOUR DIFFERENT STYLES AHEAD OF HALLOWEEN 
"This change is intended to create a consistent experience for both customers and crew across all ordering points, whether that's McDelivery, the app, kiosk, drive-thru or in-restaurant," the company told FOX Business in a statement at the time. 
The company said self-serve soda fountains will be removed from all McDonald's restaurant locations in the U.S. by 2032. 
McDonald's also phased out its McCafé Bakery goods over the summer, such as the apple fritter, blueberry muffin and cinnamon roll.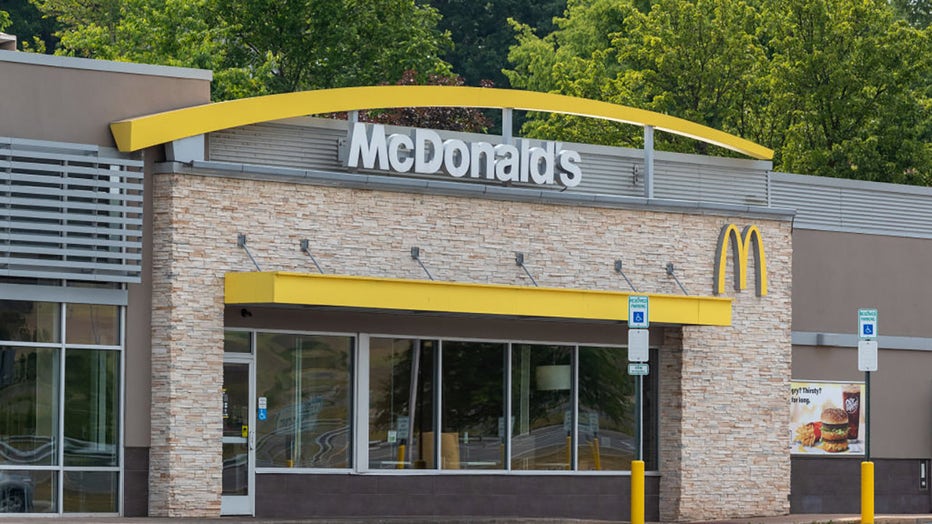 FILE - An exterior view of the McDonald's restaurant in Muncy, Pennsylvania. (Photo by Paul Weaver/SOPA Images/LightRocket via Getty Images)
"We're always listening to our fans and adjusting our menu based on what they crave," McDonald's told FOX Business. 
The company said it will still have chocolate chip cookies, baked apple pie and frozen desserts at its restaurants nationwide. 
FOX Business' Chris Pandolfo and Daniella Genovese contributed to this report.