Melvindale police standoff ends at Red Roof Inn
MELVINDALE, Mich. (FOX 2) - Melvindale police have cleared a scene at a motel where reports of shots fired prompted a major response from law enforcement. 
One person of interest was said to be in custody following an hours-long standoff at the Red Roof Inn on Dix Road.  As of late Tuesday afternoon, there was no one in custody.
Officers responded around 6 a.m. Tuesday after reports that shots had been fired. Original reports said that three men in masks had walked into the Inn and began firing. 
However, police have yet to find evidence of bullet holes inside the motel. 
They did confirm that at least one shot was fired, but they haven't been able to locate evidence of it. 
The incident prompted police to block off Dix Road, which is near Oakwood Boulevard.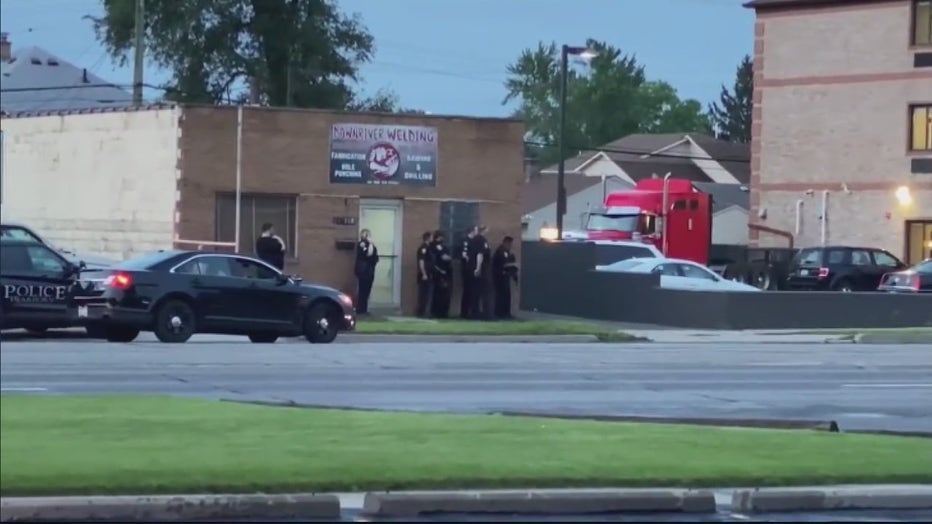 Melvindale police lined up next to the Red Roof Inn