Memorial Day Weekend road trip: How to get your vehicle ready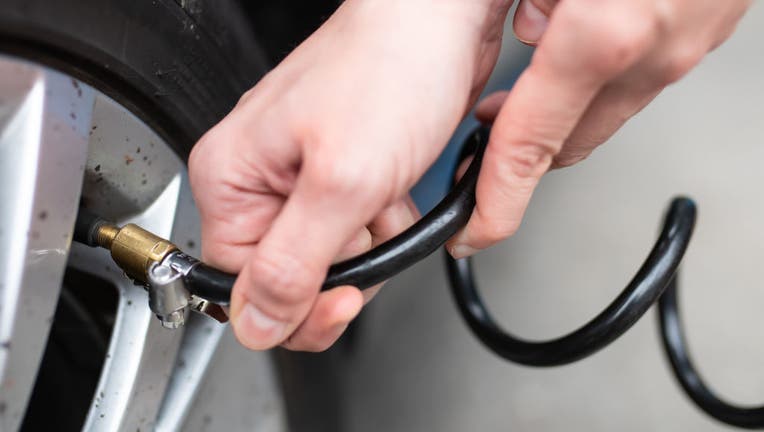 article
DETROIT (FOX 2) - If you're one of the more than 1 million Michigan residents projected to hit the road this Memorial Day Weekend, be sure your vehicle is ready to go.
"A properly maintained vehicle is critical for a successful and safe road trip," said Adrienne Woodland, the spokeswoman for AAA – The Auto Club Group. "We encourage all drivers to get a pre-trip inspection of their tires, battery, breaks, fluids, and other basics. This could help prevent a breakdown before it happens."
Related: Michigan gas prices jump 23 cents ahead of Memorial Day Weekend
Tips from AAA for preparing your vehicle for a trip:
Check your tires – Check both the tire pressure and tread
Check your battery – The average car battery life is typically 3-5 years. If your engine is slow to start and/or your lights are dim, your battery may be nearing the end of its life. 
Listen to and feel the brakes – If you hear a grinding sound or feel a vibration when applying the brakes, take your vehicle to an auto repair shop for a brake inspection.
Replace wiper blades and fill windshield cleaner – Rubber wiper blades naturally deteriorate over time. Most manufacturers recommend replacing them every 6-12 months. If wipers streak or fail to clear the windshield thoroughly, replace the blades.
Top off engine oil and other fluids – Check that engine oil, coolant and brake, transmission, and power steering fluids are at the correct levels. 
Replenish emergency kit supplies – Include a flashlight and extra fresh batteries, first-aid supplies, drinking water, non-perishable snacks for people and pets, car battery booster cables, emergency flares or reflectors, a rain poncho, a basic tool kit, duct tape, gloves and shop rags or paper towels.