Michigan child dies from flu, first pediatric flu death of season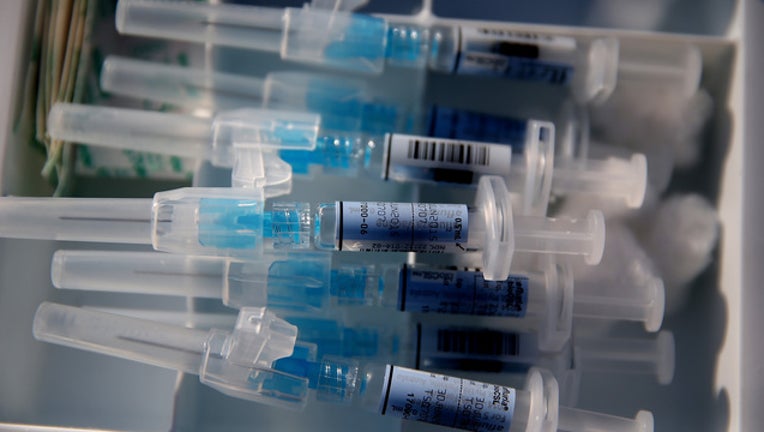 article
(FOX 2) - The Michigan Department of Health and Human Services (MDHHS) confirmed the state's first influenza-related pediatric death of the flu season.
According to the MDHHS, a child in Osceola County died after catching the flu. The child's age, name, gender, or exact location were not announced.
The MDHHS says this is the sixth flu-related death in the nation during the 2018-2019 flu season.
The flue is a contagious respiratory disease caused by different strains of the influenza virus. So far, the MDHHS says Michigan has only experienced localized flu activity but still advises anyone older than six months get a flu vaccine.
Last year's flu season was the deadliest since 2009 when H1N1 broke out. Last year, more than 79,000 Americans died from the flu, 185 of which were children.
Two Michigan kids died last year from the flu.
People under the age of 45 were the least likely to report being vaccinated. 
The top three reasons why they didn't want the shot were: bad side effects; thinking they'll get the flu from the shot; or thinking it doesn't work. 
Some think the side effects are worse than the flu itself, but that's just a myth. Usually the only side effect is a sore arm. 
It's also a myth that getting the vaccine gives you the flu. The flu vaccine is inactive and cannot cause the infection. If you do get sick after getting the vaccine, it's just a coincidence.
And while it is true that the vaccine doesn't work 100 percent of the time, the benefit is that it lessens the severity. If you do still get the flu you're 60 percent less likely to need treatment.
Last year's flu season, keep in mind, was particularly severe. More than 900,000 people were hospitalized and more than 80,000 people died. Many were adults older than 65, but also 180 children died from the flu. 
Last year's flu season also really didn't peak until January-February, and even extended into March, so it's not too late to get the shot. It takes about two weeks to kick in to full effect.