Michigan gas prices down 10 cents over past week, but expected to climb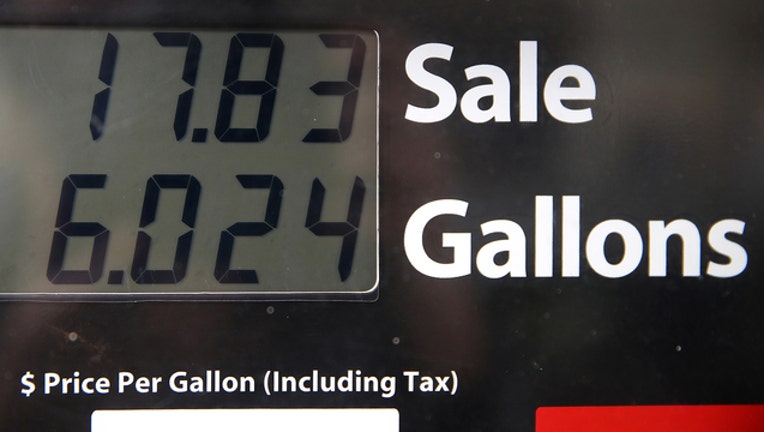 article
DETROIT (FOX 2) - AAA Michigan says average gas prices statewide are down about 10 cents from a week ago to about $2.82 per gallon.
The Dearborn-based auto club says Monday the average price for self-serve regular unleaded is about 6 cents less than a year ago and marks the first weekly decrease in over two months.
For full 15-gallon tank, drivers are paying on average of $42 - that's $5 less than it cost last May.
"After months of steady increase, Michigan gas prices have eased slightly," said Adrienne Woodland, spokesperson, AAA - The Auto Club Group. "But the springtime increase may not be over just yet. Should gasoline stocks tighten and demand increase then drivers could see gas prices continue to rise in the coming weeks."
Still, AAA says more increases are expected this spring.
The best day to buy gas is Monday, according to recent study by GasBuddy.com - specifically between 7 and 10 a.m. The worst day? Thursday. GasBuddy even says you can save $20 to $30 per YEAR, just by switching when you fill up from Thursday to Monday.
The state's highest average was about $2.90 a gallon in the Marquette area. The lowest was about $2.75 in the Flint and Grand Rapids areas.
Prices in the Detroit area were about $2.83 per gallon, down about 6 cents from a week ago.
GasBuddy tracks prices throughout the state as well and prices today are 70 cents more than they were at the end of January, when the average price in the Detroit area was $2.11. GasBuddy also forecasts that prices will continue to rise, especially as we get into the summer travel season.
AA Michigan surveys daily fuel prices at 2,800 gas stations across the state.
Track gas prices today and find the cheapest place to buy gas near you by using our Gas Tracker.
Information from the Associated Press was used in this report.