Michigan House bill would make English official state language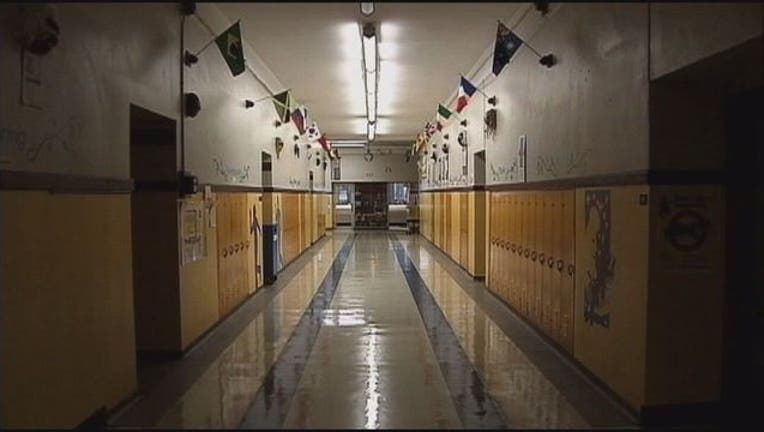 article
DETROIT (WJBK) - A group of eight representatives in the Michigan House want to make English the official state language and it's being discussed today in a committee.
House Bill 4053 was introduced in mid January by Representatives Tom Barrett, Triston Cole, Aaron Miller, Gary Glenn, Lana Theis, Peter Lucido, Shane Hernandez and Lee Chatfield.
The bill would designate the official language of the state of Michigan as English and would require the use of English in certain documents and in certain public meetings, including official acts of the state.
If passed, the bill would not apply if it violates federal law.
Here's a rundown of each representative, including what district they are from. Click their names for contact information.
Rep Tom Barrett, the original author of the bill, represents district 71 which includes parts of Grand Ledge, Charlotte, and Lansing.
Rep. Triston Cole represents parts of northern Michigan including Charlevoix and Gaylord in district 105.
Rep. Aaron Miller is in district 59 and covers Three Rivers and Sturgis.
Rep. Gary Glenn represents 98, including Midland and Pinconning.
Rep. Lana Theis represents district 42 including Brighton and rural areas of Livingston County.
Rep. Peter Lucido represents district 36 which includes Shelby Twp, Washington Twp, and Bruce Twp.
Rep. Shane Hernandez represents Port Huron, Croswell, Sandusky, and other rural areas in Sanilic County in district 83.
Rep. Lee Chatfield represents the eastern portion of the UP and as well as areas of northern Michigan including Harbor Springs in district 107.
Here's the full text of the bill, courtesy of the Michigan House of Representatives:
January 18, 2017, Introduced by Reps. Barrett, Cole, Miller, Glenn, Theis, Lucido, Hernandez and Chatfield and referred to the Committee on Government Operations.
HOUSE BILL No. 4053

A bill to designate English as the official state language; to require the use of English in certain documents and at certain public meetings; and to provide the powers and duties of certain state and local agencies and officials.

THE PEOPLE OF THE STATE OF MICHIGAN ENACT:
Sec. 1. English is designated as the official language of this state.
Sec. 2. Subject to sections 4 and 5, English shall be the language used for all of the following:
(a) Each public record, as defined in section 2 of the freedom of information act, 1976 PA 442, MCL 15.232.
(b) Each meeting, as defined in section 2 of the open meetings act, 1976 PA 267, MCL 15.262.
(c) Official acts of this state, including those governmental documents, records, meetings, actions, or policies that are legally enforceable in this state.
Sec. 3. This act shall not be construed in any way to deny a person's rights under the state constitution of 1963 or the constitution of the United States or any state or federal law as a result of that person's inability to communicate in English.
Sec. 4. (1) In addition to printing official documents and forms in English, a state agency or a local unit of government may use or print official documents and forms in languages other than English. (2) A document filed or recorded with a state agency or with a local unit of government shall be in English or, if the original document is in a language other than English, an English translation of the document shall be simultaneously filed.
Sec. 5. (1) This act does not apply under any of the following circumstances:
(a) If there is a conflict with federal law.
(b) If the public safety, health, or justice requires the use of languages other than English.
(2) This act does not apply to any of the following:
(a) Instruction designed to teach the speaking, reading, or writing of foreign languages.
(b) Instruction designed to aid students with limited English proficiency in their transition and integration into the education system of this state.
(c) The promotion of international commerce, tourism, sporting events, or cultural events.