Michigan inmate charged after man died in May 2022 of fentanyl overdose
DETROIT (FOX 2) - The Michigan State Police said a 27-year-old man who was in custody for one charge has now been charged in connection to the death of a man who died last May from a fentanyl overdose.
The 47-year-old man died on May 28, 2022, at his home in Houghton Lake. According to MSP, the victim was unresponsive when he was found by his fiancée with a syringe in his arm. She pulled the syringe, called 911, and started CPR. 
Troopers arrived and gave him Narcan before he was rushed to the hospital but was later pronounced dead. An autopsy revealed his death from a fentanyl overdose. 
Over the course of the next few months, police investigated and eventually identified 27-year-old Chase Rosenthal as a suspect.
On April 13, over 10 months after the victim died, an arrest warrant was issued. Rosenthal was in custody in Roscommon County and was informed of his charges on April 13. 
He was arraigned on Friday for one count Delivery of Controlled Substance Causing Death, and one count Delivery of Controlled Substance less than 50 grams. He's being held on $500,000/10% bond.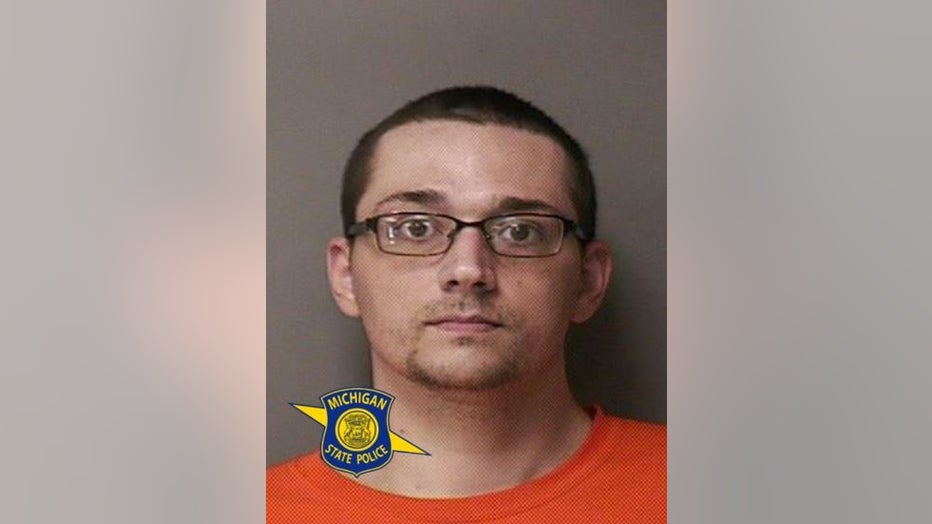 Chase Rosenthal, 27, was arraigned on charges of delivery of drugs causing death after a 47-year-old man died last spring.