Michigan man charged in double murder of women showed pictures of bodies to deputies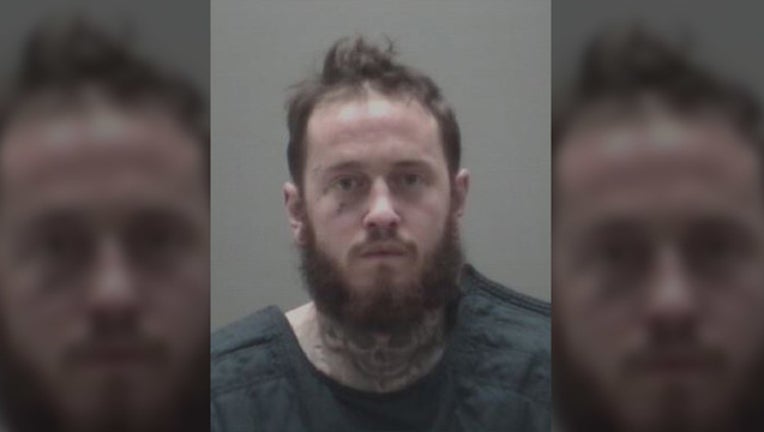 MASON, Mich. - A man has been charged with murder in the deaths of two women who were found fatally beaten after he allegedly showed cellphone photos of the bodies to police during a traffic stop in mid-Michigan.
Authorities went to court Monday to get warrants against 27-year-old Kiernan Brown of Delta Township in the deaths of 26-year-old Kaylee Ann Brock of Holt and 32-year-old Julie Ann Mooney of Williamston. Police found their bodies Friday in separate Lansing-area communities.
Brown is due in court Tuesday. Records don't yet list a defense lawyer for him.
Authorities say Brown was arrested following a traffic stop early Friday on Interstate 69. Police began searching for him after an ex-girlfriend reported he was violating a personal protection order by knocking on her door and sending disturbing text messages. She's not among the victims.
Last Friday, authorities said he had messaged his girlfriend "had been ridding the demons of some dear friends of his," prompting police to look for him.
In the texts, he stated that "he loved her so he spared her, and she would know what that meant soon," Ingham County Sheriff Scott Wriggelsworth said. 
Authorities tracked him down within an hour and searched him and his car. They said Brown then showed him pictures on his phone of the two women who were later found by deputies.
"There is no doubt the suspect was on a killing spree," Wriggelsworth said. "The investigation has identified two additional potential victims that the suspect had planned to kill. They have all been contacted and are all safe."
According to WLNS in Lansing, Brown has a history of violence and was convicted of assault by strangulation in 2014. 
Information from the Associated Press was used in this report.