Michigan ranked No. 3 in first College Football Playoff Rankings; Ohio State 1st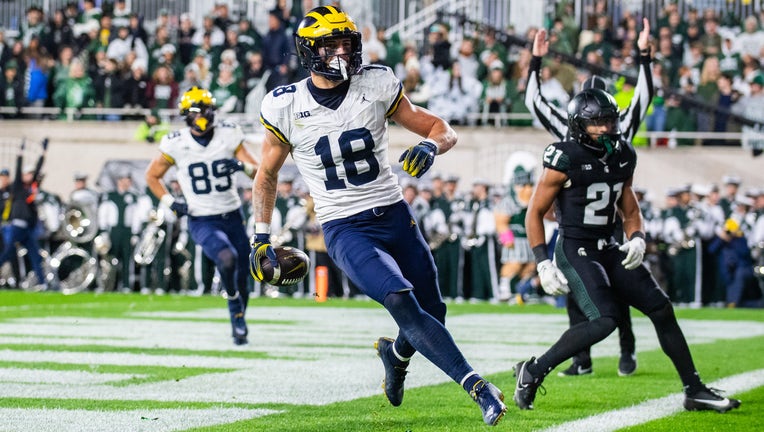 article
FOX 2 (WJBK) - Ohio State, Georgia, Michigan and Florida State sat atop the season's first College Football Playoff rankings Tuesday night, with unbeaten Washington and its Pac-12 rival, Oregon, next up. Texas was seventh and Alabama eighth. 
The Buckeyes (8-0) are No. 1 in for the fourth time in the 10-year history of the CFP, and first time since 2019.
Two-time defending champion Georgia (8-0) and Michigan (8-0) have been Nos. 1 and 2 in The Associated Press college football poll since the preseason, but schedules light on big-time competition to this point worked against them with the 13-member selection committee.
The Wolverines head into the final month of the season with the program being investigated by the NCAA for a sign-stealing scheme that allegedly involved impermissible in-person scouting. 
Florida State (8-0) is in the CFP top-four for the first time since the 2014 season.
The first of six rankings sets the table for a month of scrutiny on the top teams and their performances.  
The final rankings will be released Dec. 3, after the conference championship games, and those set the four-team playoff field, with semifinals at the Rose Bowl and Sugar Bowl ahead of the national championship game on Jan. 8 in Houston.
This is the final season of the four-team format before the playoff expands to 12 teams next season. 
Four is the magic number for now and rarely in the nine previous years of the playoff have all four teams in the initial rankings actually made it to the playoff.
Last year, Tennessee was the committee's first No. 1, followed by Ohio State, Georgia and Clemson. Only the Bulldogs and Buckeyes made the playoff.
Overall, 21 of the 36 teams (58%) that have appeared in the first CFP rankings of a season have made the playoff.
Among the 36 teams that have made the playoff in nine years, 29 started in the top six.
The longest climb to the CFP was Ohio State in 2014, when the Buckeyes were 16th in the committee's first ranking. Oklahoma was No. 15 in the first rankings in 2015 and made the playoff.
Just once have the initial CFP rankings revealed the eventual playoff field. That was 2020, the pandemic season, which was far from normal in so many ways.