Milk tanker flips on I-94 in Port Huron, spills load on freeway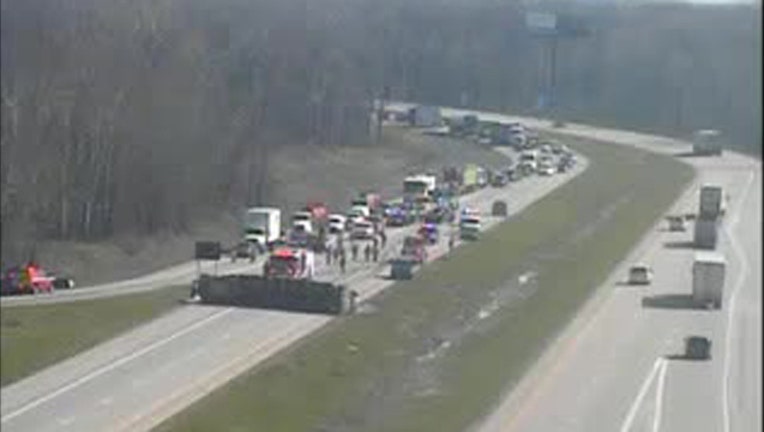 article
West bound Interstate 94 in Port  Huron is closed after a tanker truck hauling milk flipped on the highway Monday morning.
The accident happened around 9:30 on I-94 near Range Road, according to the St. Clair County Sheriff's Office.
A tanker truck that was hauling milk flipped near the exit and spilled milk onto the road.
Westbound traffic is being diverted to the off ramp to Range Road and then allowed to reenter on the other side of Range Road.
The cause of the accident is unknown.
SkyFOX is flying to the scene. As soon as they arrive, we'll bring you live video here.