Mitchell's Fish Market makes Tuna Poke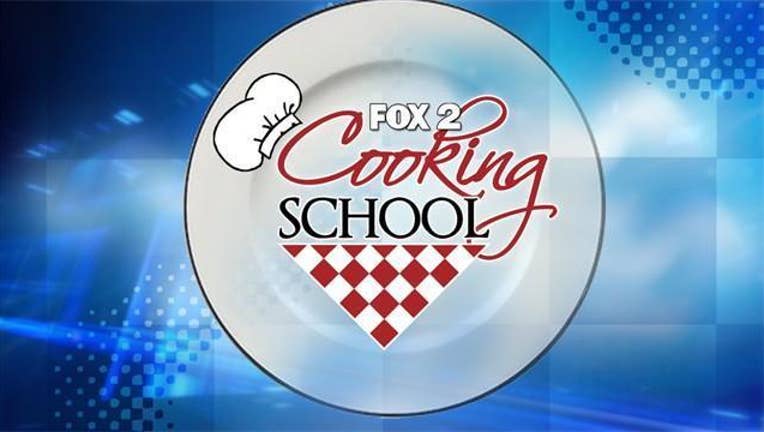 article
Tuna Poke Recipe 
Saku Tuna, 1" cubes 1 lb. 
Combine following ingredients in a stainless steel mixing bowl and blend well with a wire whisk.
Green Onions, bias-cut 1/8" 3 Tbs.
Fresh Ginger, peeled, minced 2 tsp.
Garlic, chopped fine 1 tsp.
Serrano Pepper, stem, seeds & ribs 2 tsp. removed, minced
Red Pepper Flakes 1/2 tsp.
Kosher Salt 1/4 tsp.
Soy Sauce 1/2 cup
Sesame Oil 1 Tbs.
Add the tuna and fold gently with a rubber spatula until evenly coated. Fold gently so that the tuna does not break into pieces. Allow to marinate for 10 minutes. Fold again, and marinate for an additional 5 minutes.  Drain well and discard marinade.

Wasabi Cream Sauce
Wasabi Powder, dry 1/2 cup 
Cold Water 1/2 cup 
Sour Cream 1/4 cup 
Heavy Cream, 36% 2 Tbs.
Mayonnaise 2 Tbs. 
In a mixing bowl, dissolve wasabi in water.
Add remaining ingredients and whisk until thoroughly incorporated.
Assemble Tuna Poke 
Layer Wasabi Cream sauce into small cup 
Add a spoonful of the Tuna
Top with sesame wonton