More retro license plates could return to Michigan roads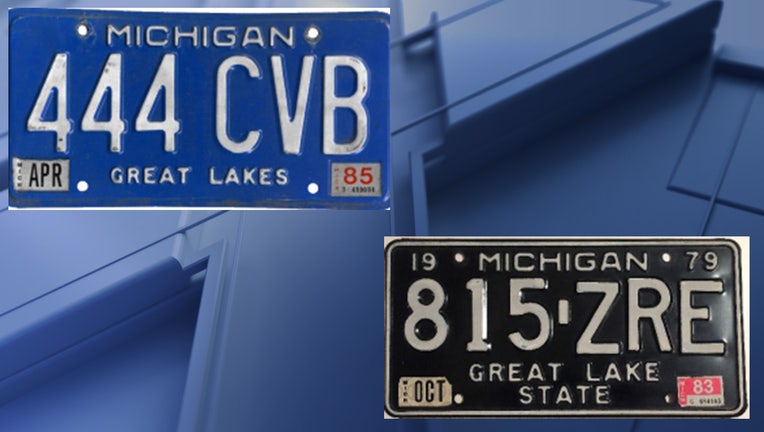 article
LANSING, Mich. (FOX 2) - Two iconic Michigan license plates could return to the back bumpers of cars across the state as the Senate in Lansing is considering a proposed bill that would bring back two restore plates.
Sen. Mallory McMorrow (D-Royal Oak) proposed a bill that would make two old license plates new again – the iconic black plate with white letters and blue plate with white letters.
The black plate was used for just four years – from 1979 to 1983 – while the blue plate was used from 1983 to 2007. They both include Michigan across the top while the black one reads 'Great Lakes State' across the bottom. The blue one has the words 'Greta Lakes' in this space. Today, you can still see these plates on the road – but only on classic cars that were made during those years.
The move to possibly bring back more retired license plates comes two years after the state's 'Water-Winter Wonderland' design was revived. In 2021, the blue plate with yellow letters was made available for drivers. It came with an additional fee of $5, on top of the normal registration cost. 
In the first six months of the option being available to drivers, more than 650,000 people had paid the extra $5 for the retro plate.
If approved, the two new plates would come with higher fees. On top of an owner's current license plate fees, the new plates would have an additional $50 fee and a $5 service charge fee. Renewal for these plates would have an additional fee of $10. The $50 fee would go into the state's transportation fund
The original proposal came with an additional fee of $100, but that was changed when the bill was in committee.