Mother of 6-month-old killed in crash charged with drunk driving, involuntary manslaughter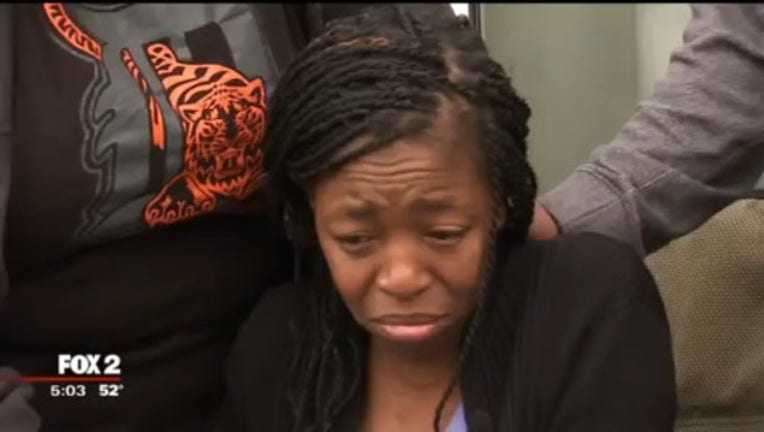 article
(WJBK) - The mother of a 6-month-old boy who was killed in a crash allegedly caused by a hit-and-run driver is now also facing charges.
Last week the infant's mother, 40-year-old Latoya Powels, called on Detroit police to find the hit-and-run driver who police say failed to stop at a stop sign, resulting in a crash that killed her infant son and injured two of her other children.
Now, Powels has been charged with involuntary manslaughter, three counts of second-degree child abuse, operating while intoxicated, and operating while intoxicated -- high blood alcohol content.
SEE ALSO:
Police say Detroit resident Deandre Cody, 31, was driving south on Archdale Street around 8:20 p.m. May 18 when he ignored a stop sign at Puritan.
He crashed into Powel, who was traveling west on Puritan, with her 6-month-old son Demetrius Brown, Jr., as well as two daughters, 4-year-old Demetriah Brown and 2-year-old Demauriah Brown.
All three children were ejected from the vehicle. Police say Cody fled the scene in his car.
Cody was charged Monday with failure to stop at an accident when at fault resulting in death, two counts of failure to stop at an accident resulting in serious injury resulting in death or serious impairment, one count of driving with license suspended causing death, and two counts of driving with license suspended causing serious injury.
FOX 2's Josh Landon spoke with the mother on May 19.
"I flipped over like three or four times. When I was out of the vehicle, I had my seat belt on. My kids were all in car seats. When I woke up, I was on the ground. I just got up, like my babies, my babies," she said.
The family says they were satisfied with the charges until the judge decided not to charge him with manslaughter.
"I felt the manslaughter should have stayed. She charged him with it and then she changed her mind. He should've been charged with manslaughter," said the father, Demetrius Brown.
Brown says his two daughters who were injured will hopefully be released from the hospital next week.