Multi-vehicle crash on I-696 leaves Warren man hospitalized after speeding into Dodge Challenger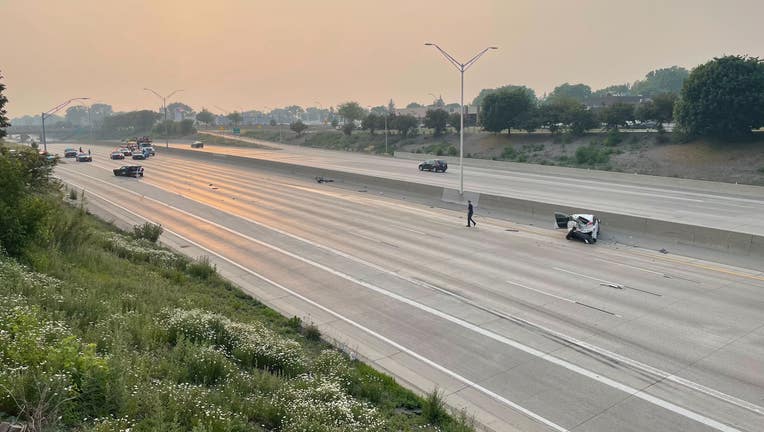 article
CENTER LINE, Mich. (FOX 2) - State police responded to a chaotic scene on a Metro Detroit freeway Tuesday night when a serious crash closed I-696.
It took three hours to reopen the highway after a speeding driver rear-ended one car before losing control and hitting another.
A vehicle also involved in the crash fled the scene while the initial driver sustained serious injuries.
The incident happened at 6:20 p.m. according to Michigan State Police who responded to the crash on the eastbound lanes of I-696. A preliminary update revealed a 32-year-old man from Warren was traveling eastbound when he rear-ended a Dodge Challenger in the right lane.
The Honda then spun left before crashing into a Ford F-150. 
VIDEO: 10-year-old in stolen car swerving on I-75 pulled over by MSP
It was then rear-ended by another truck in the left lane. Michigan State Police say the driver was taken to the hospital for serious injuries.
The F-150 that was struck then rear-ended another vehicle, which fled the scene.