Nassar pleads guilty to second round of sexual assault charges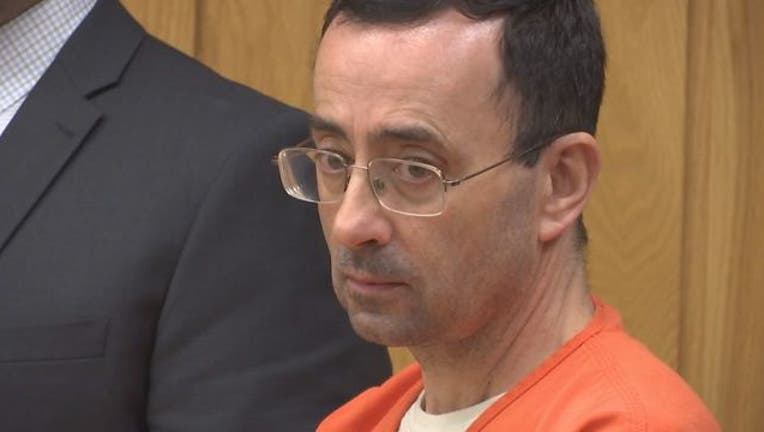 (WJBK) - A Michigan sports doctor who specialized in treating female gymnasts has pleaded guilty to three more sexual assault charges, his second conviction in a week.
Larry Nassar admitted to molesting three girls with his hands at Twistars gymnastics club, near Lansing, Wednesday in an Eaton County court. One victim was under 13 years old. The others were teens.
Nassar pleaded guilty to seven counts last week in a similar case in Ingham County where he saw gymnasts at his Michigan State University clinic.
He will be sentenced in for both convictions in January. All 125 reported victims, or their parents, as well as other acts victims will be allowed to give victim impact statements at the sentencing hearing.
Ex-gymnastics doctor Larry Nassar 'horribly sorry' for sex assaults
In a third case, Nassar will be sentenced in federal court on Dec. 7 for possessing child pornography. Meanwhile, more than 100 women and girls are suing him.
The 54-year-old Nassar worked at Michigan State and at Indianapolis-based USA Gymnastics, which trains Olympians.