DEA: New rainbow-colored fentanyl pills aimed at kids are flooding market
FOX 2 - Law enforcement is sounding the alarm over new rainbow fentanyl pills, which according to the Drug Enforcement Agency, are marketed for your kids.
They have popped up in 21 states now, including a big seizure in Michigan of purple and rainbow fentanyl pills.  
"They're marketing strategy by traffickers to creating addiction in children and young adults," said Special Agent in Charge Orville Greene, DEA, Detroit Field Office. "They look like prescription drugs."
Greene says the ploy by Mexican drug cartels is to press fentanyl into pills to look like OxyContin, Xanax, and even Adderall.  
"You could get a pill because you're trying to study and do great in school and you have no idea where that pill was from," he said.
And your chances, right now of getting fentanyl pills on the streets, are high.
"Extremely high unless you are at the pharmacy getting a prescription filled, it's very high," he said.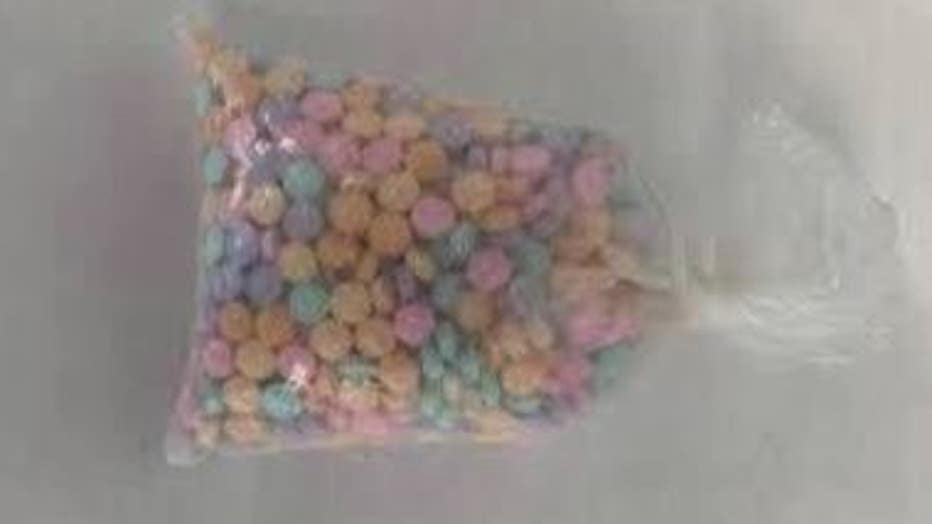 Last year the Centers for Disease Control reported 107,000 overdoses, including 66 percent of those from fentanyl.  
The drug still has a grip on this country as cartels are continuing pumping out the drug with base materials from China.
"Please remember there is no quality control in the clandestine labs, you don't know what you're getting," Greene said.
And it's all about the money – Greene says traffickers can get half of a million pills out of a kilo of fentanyl powder and each pill brings in anywhere from $4 to $15.  
Greene recommends telling your kids - it only takes one pill, to kill.
"You can see the faces of fentanyl and these are normal-looking kids, these are kids with families," he said.