New street drug 'tranq dope,' rots skin, turns humans into 'zombies'
An emerging street drug dubbed "tranq dope" has sparked serious new health concerns as users have reportedly seen their own skin rot as a side effect. 
Tranq is a mixture of fentanyl and Xylazine, an animal sedative commonly used for livestock like horses and cows. According to the DEA, Xylazine-positive overdose deaths drastically rose in every region from 2020 to 2021, with the south seeing a 1,127% increase year-over-year.
A 2022 report found that nearly 20% of overdose deaths in Maryland had traces of "tranq dope" — the second largest in the country behind Philadelphia. 
Philadelphia business owner Frank Rodriguez, a former drug addict, said the drug is eating users' flesh.
"It's finding the easiest way out, the path of least resistance, and that is coming straight out through the flesh and eating their skin," Rodriguez said on "Fox & Friends First" Thursday.
Xylazine is reportedly being found in over 90% of Philadelphia's drug supply. 
Rodriguez explained to host Ashley Strohmier that bags of tranq are being sold in Philadelphia for as little as $4, but he said people can often get it for free. 
He said the resulting effects bring to mind the image of zombies. 
"When you're in a group of three or four people, you can smell rotting flesh, and you know that at least one of them is suffering from these open sores. It almost looks like the walking dead, zombies," he said.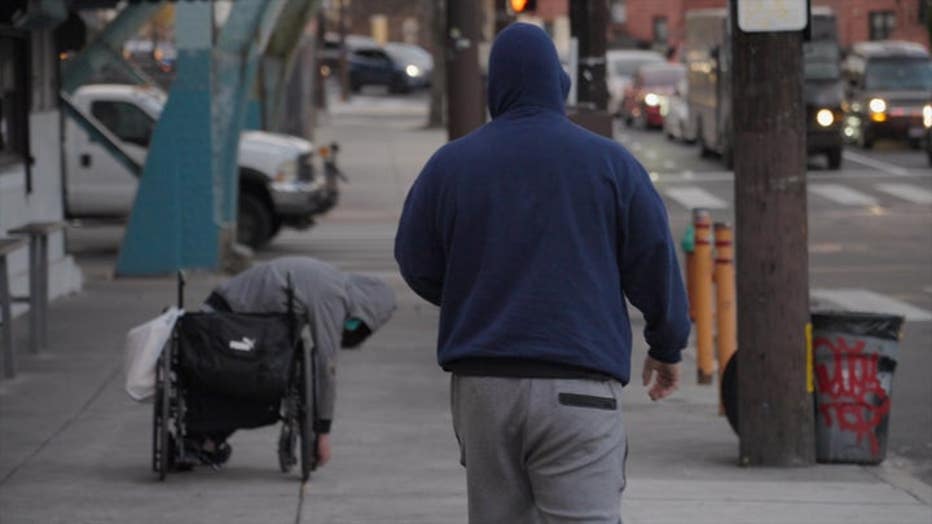 As Rodriguez approaches the man passed out from drugs, it's apparent that the addicts' wheelchair is facing downhill, pointed toward a street. (Fox News)
The flesh-eating side effects even leave some users facing amputations.
"I might even lose my legs. It has been going on for over a year now," a user identified as Gene said.
But the intense withdrawals have kept many users from seeking treatment. Gene described the withdrawal as an "earthquake." 
And as the country is already grappling with a pressing opioid crisis, tranq has only made matters worse.
RELATED: DEA warns new street drug nitazene just as deadly as fentanyl
"This doesn't discriminate," Rodriguez said. "It's getting to not only the addicts, but also innocent victims."
He said "experimenting" with drugs is no longer an option because the physical cost of trying something like tranq is so high.
"A lot of people that are first-time users – not only injecting but also it comes in pill form also – that are having these side effects even as high as death, obviously."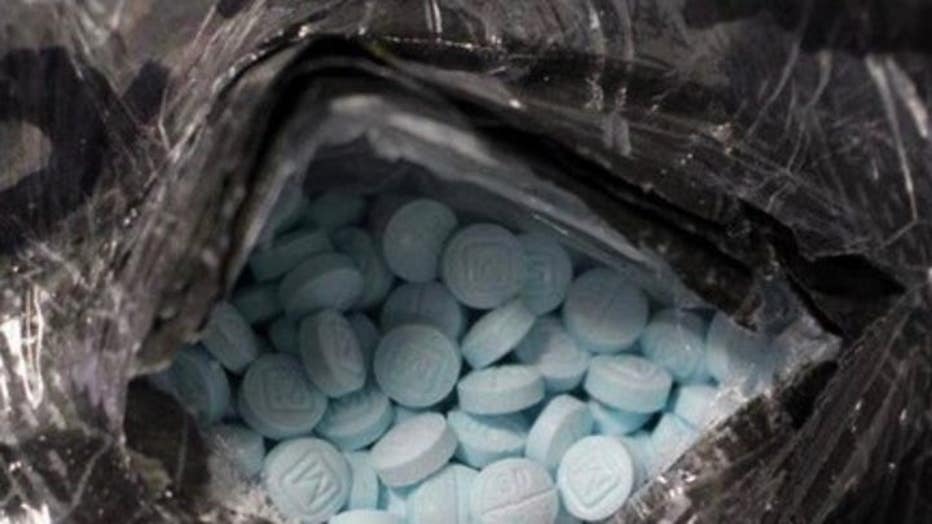 Additionally, tranq is resistant to Narcan, which is used to reverse the effects of an opioid overdose. 
Rodriguez explained that tranq is a synthetic opiate and can cause symptoms similar to an opioid overdose, but it also falls into the category of benzodiazepine which is unaffected by Narcan. 
"There's been plenty of times where I've Narcan-ed people to try to bring them back, and it does absolutely nothing," he said. 
"It's absolutely horrible."
Maryland has been working on a Xylazine study where geographic and demographic trends of the drug are being examined. Those findings are expected within the next several weeks. 
Read more via FOX News.