North Carolina high school prank upsets some Latino students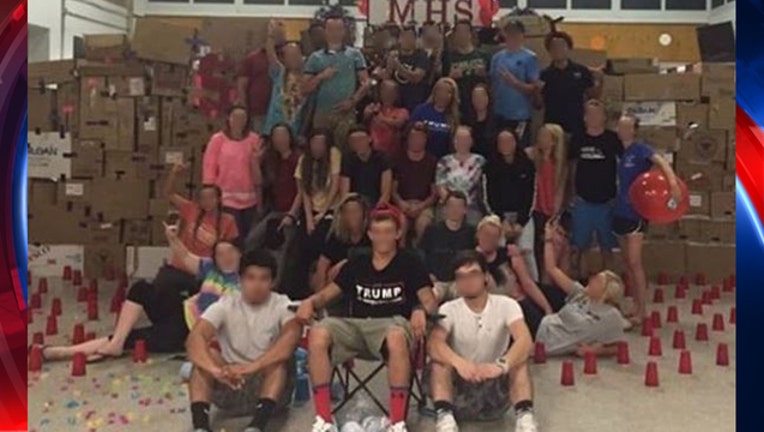 article
MARION, N.C. (AP) - A group of students at a western North Carolina high school built a wall made of boxes and blocked access to a common area, and their Latino classmates are upset.
Local media outlets report the students were allowed into McDowell High School, about 100 miles northwest of Charlotte, on Wednesday to perform a prank as a teacher supervised them.
A photo of the wall with about 30 students standing in front of it was shared on Instagram and captioned, "We built the wall first." Principal Edwin Spivey says one of the kids wanted to put a Donald Trump logo on it and was told he couldn't do that.
An Instagram account supporting Donald Trump reposted the photo, though, saying "McDowell High School students get the award for best #studentsfortrump senior prank. THEY BUILT A WALL!!"
The Students4trump Instagram account says it is a student led body working through creating school chapters and movements all across America to elect Donald J. Trump.
The wall was taken down before classes began on Thursday.
A school district spokesman says the students won't face any disciplinary action.