Northbound 75 reopened in Detroit after dump truck flips, loses load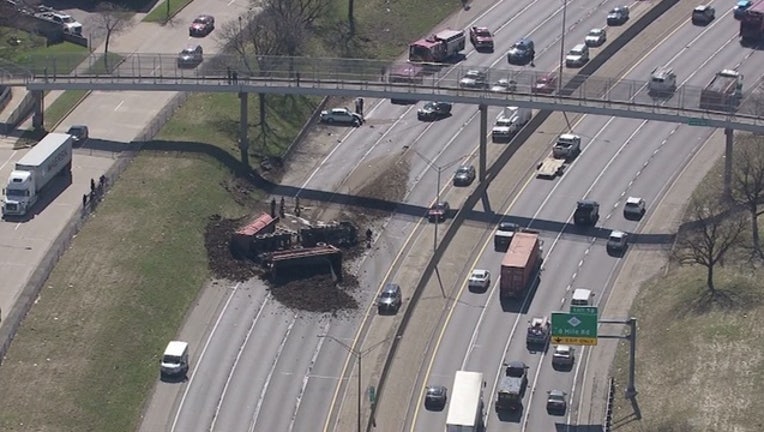 article
Northbound 75 was opened Wednesday afternoon after a lengthy closure when a dump trunk flipped on 75 just south of 8 Mile.
According to Michigan State Police, the truck flipped on 75 just north of Meyers Ave in Detroit. The accident happened just after 11 a.m. Wednesday.
Police said that the truck spilled its load and clean up may take some time. The dump truck is a double truck and both loads were spilled.
The crash and spill caused all northbound lanes to be closed.
One lane of traffic was being allowed through on the inside shoulder of the highway. MDOT said that the accident will take several hours to be cleaned up. Around 2:30 p.m., the crash was cleared and all the lanes of the highway were open to traffic again.
A passenger vehicle was also visible with a crushed up front end. Police said that passenger car failed to yield when entering the highway and caused the collision that caused the truck to crash and flip.
MSP said there were only minor injuries.
FOX 2 News Now had pictures from the scene. Watch it below or click here