Olaplex lawsuit: Over 30 women claim they suffered hair loss, scalp damage
Over 30 women across the country have joined a lawsuit which claims Olaplex, a hair care brand that has been touted by social media influencers and hair stylists, caused severe damage to their hair, including hair loss, scalp injuries and weakened hair strands. 
"Olaplex markets its product as 'clean' and free of harsh chemicals. It also touts its products as 'scientifically proven' to prevent and repair hair damage. The truth is, contrary to their claims, Olaplex uses ingredients like silicones and sulfates. Its products contain ingredients that are known irritants and (at least until recently) even carcinogens," said Amy Davis, co-counsel on the lawsuit, in an emailed statement to FOX TV Stations.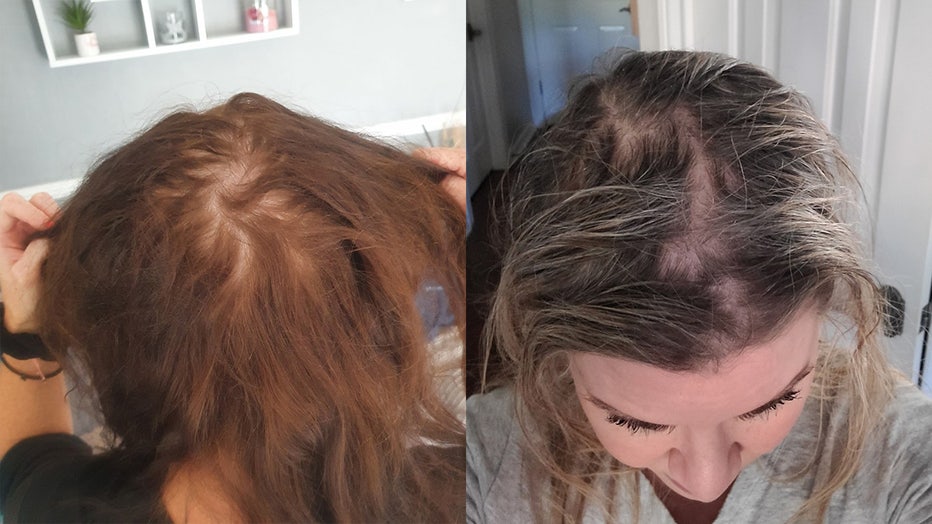 FILE - Plaintiff 1 (L) and plaintiff 8 (R) are pictured showing hair loss. (Law Center of Amy E. Davis)
According to the lawsuit, which was filed last week in the U.S. District Court Central District of California, Olaplex products contain lilial, a chemical compound that is often used as a perfume in cosmetics. In 2020, the European Union mandated that products containing lilial should start phasing out the chemical compound by March 2022 due to concerns about its impact on fertility. 
In addition to lilial, the products also contain "or contained at all relevant times, among other harsh ingredients, sulfates, silicones, benzene or ingredients which combine to become benzene, lilial and other known allergens, sensitizers and skin irritants," the complaint states.  
RELATED: Olaplex infertility concerns: Dermatologist discusses popular hair care product 
What's more, benzene is a known carcinogen that can lead to leukemia and other cancers and blood disorders, according to the National Cancer Institute. 
"There is a common misconception in the U.S. that hair care and other beauty products must be approved by the FDA before being placed on the market. That is not the case," Davis continued. "The FDA only regulates whether a cosmetic product is adulterated or mislabeled, not whether it is safe. Manufacturers are not required to do any particular testing, disclose product ingredients or submit any premarket testing for FDA approval. They may use any ingredient they like aside from a few color additives that don't apply here. Unlike other countries, much of what is considered 'industry standard' in the United States, is based on the CIR (Cosmetic Ingredient Review), which is a beauty-industry-funded organization. The FDA has no power to recall cosmetic products." 
The lawsuit also claimed that influencers, brand ambassadors and celebrities marketed Olaplex products without disclosing they were being compensated to do so, as well as falsely claiming consumers could achieve "their hairstyles without the use of professional hair stylists."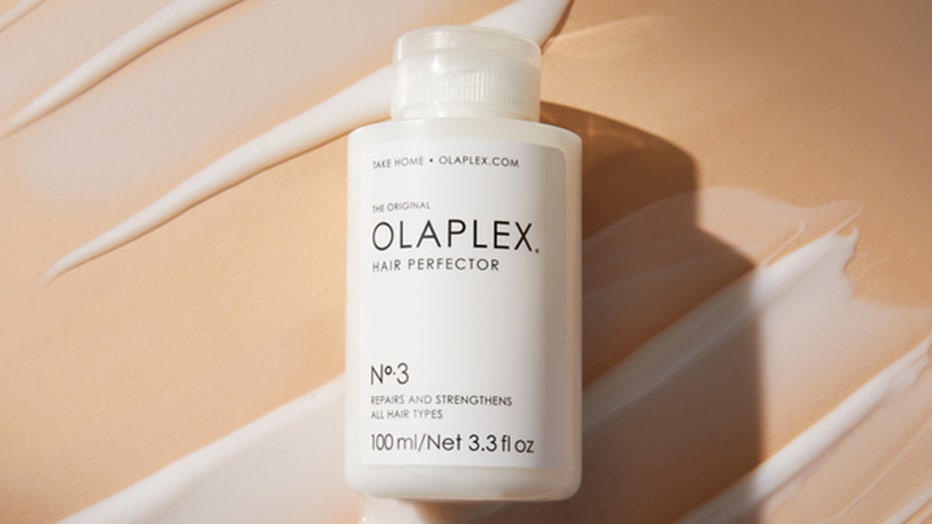 FILE - Image of Olaplex Hair Perfector No. 3. (Courtesy of OLAPLEX)
Attorneys in the lawsuit also stated that plaintiffs considered any other causes of hair and scalp problems but found that the Olaplex products alone are to blame. 
"It is the hair care product manufacturer that is responsible for ensuring consumer safety. Olaplex failed to do so. Our clients have filed this suit to hold Olaplex responsible and protect other unsuspecting consumers," Davis added. 
The plaintiffs are seeking monetary and punitive damages. 
Olaplex responds
In response, Olaplex has stood staunchly by their products, saying they are "safe and effective," and the complaints noted in the lawsuit are "sadly, a fact of life in our industry," an Olaplex spokesperson told FOX TV Stations.  
"There are a wide variety of reasons for hair breakage or hair loss, as medical and scientific experts have publicly stated, including lifestyle, various medical conditions and medications, the aftereffects of COVID, skin conditions and more. Anyone experiencing consistent hair breakage should consult their stylist and dermatologist to best understand their unique hair and skin needs," the spokesperson added.  
Recently, Olaplex has posted several responses to the hair loss and damage claims on their social media platforms. Even the company's CEO, Jue Wong, posted a response video touting test results which she claimed proved Olaplex products do not cause harm to hair.  
The company also had their chief scientist post a video on the Olaplex Facebook page to "set the record straight" on their testing process and the "strict protocols" and the rigorous "third-party testing" their products have to go through before being sold to the public.  
This story was reported from Los Angeles.