Olive oil prices climbing after heat, drought in Europe leads to poor harvest, shortage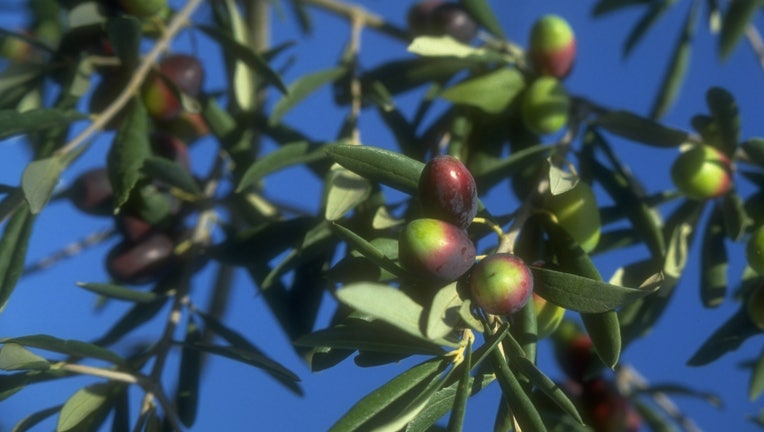 article
Almost every kitchen in America will pay the price for the intense heat and drought in Europe this past summer. Olive harvests in key countries fell so short that one trade publication questions if the world will have enough to go around by the end of the year.
"In Spain, production was down around 50%, which made it the worst year in the past 15," said Jon Davis, chief meteorologist for Everstream Analytics, a supply chain predictive insights and risk analytics company. "The wide-scale drought conditions across Europe, Mediterranean countries, significantly impacted the global supply since approximately 80% of the olive production comes from this area."
The CEO of one olive oil producer told the Grocer, a U.K.-based trade publication, that he doubted that Spain had enough supply to cover domestic needs. He said that he believes there will be no olive oil available by the fourth quarter of 2023.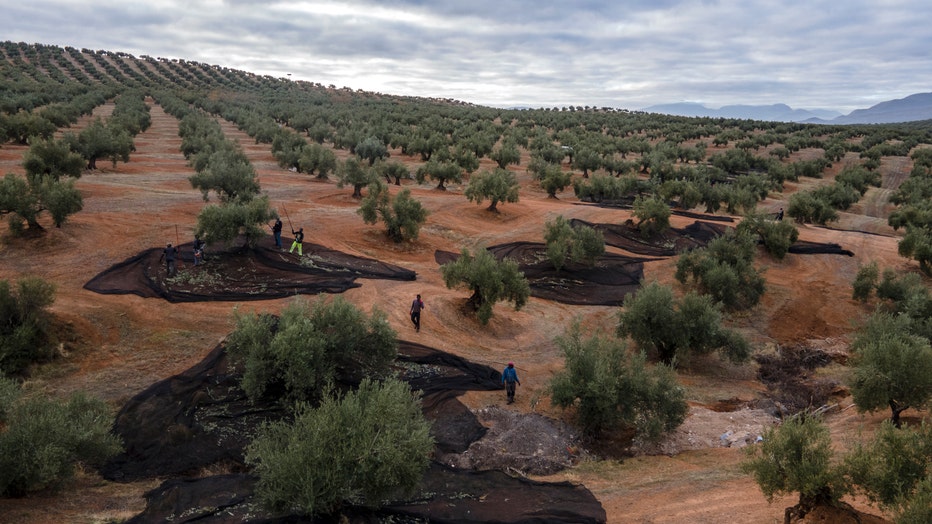 In this aerial view, several workers shake the trees during the olive harvest on November 24, 2022 in Jaen, Spain. (Photo by Carlos Gil/Getty Images)
"All the major olive-producing countries were impacted by the drought last year, which is why the situation is so severe," said Davis.
He is not sure if the world will run dry of olive oil by the end of the year. He feels that higher prices dictated by supply and demand will keep some pricey bottles on the shelf at the market.
"As for the American situation, the first issue is price," said Davis. "Consumer prices have risen 30% to 50% depending upon the area."
So far, olive oil market prices have soared since record heat and drought parched major olive-producing countries like Spain, Italy, Tunisia and Portugal. Y Charts puts the cost at $5,893.30 per metric ton (2,205 pounds) – up 38.6% from a year ago. That is a 46% increase since July, when record temperatures crushed hopes of a plentiful harvest.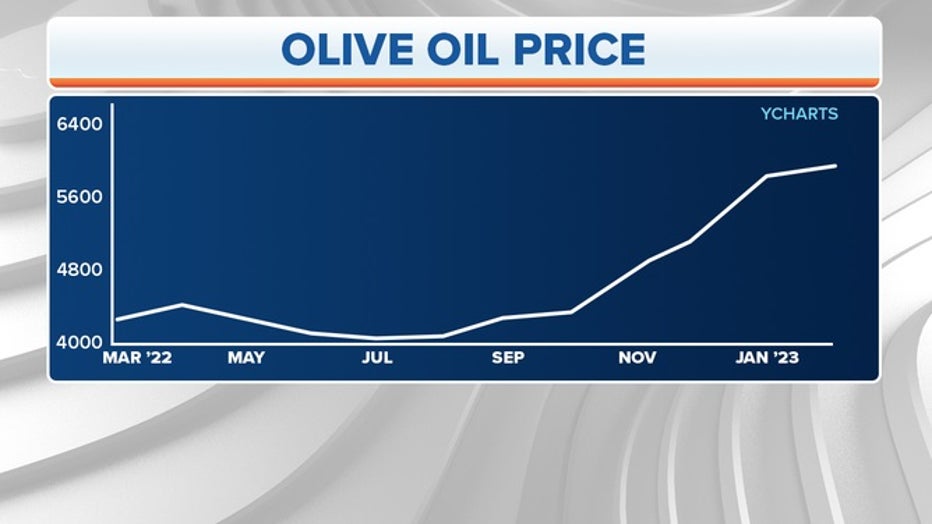 This charts the price of olive oil from March 2022 in dollars per metric ton. (FOX Weather)
"The European drought during the 2022 growing season, a combination of extreme heat and dryness, was one of the worst ever recorded," said Davis. "The estimated total agricultural loss was approximately $20 billion, which made it one of the top 3 weather/climate disasters last year."
Hurricane Ian topped the weather/climate disaster list, according to Davis.
HURRICANES, TORNADOES, FLOODS AND DROUGHT: 2022'S WILD WEATHER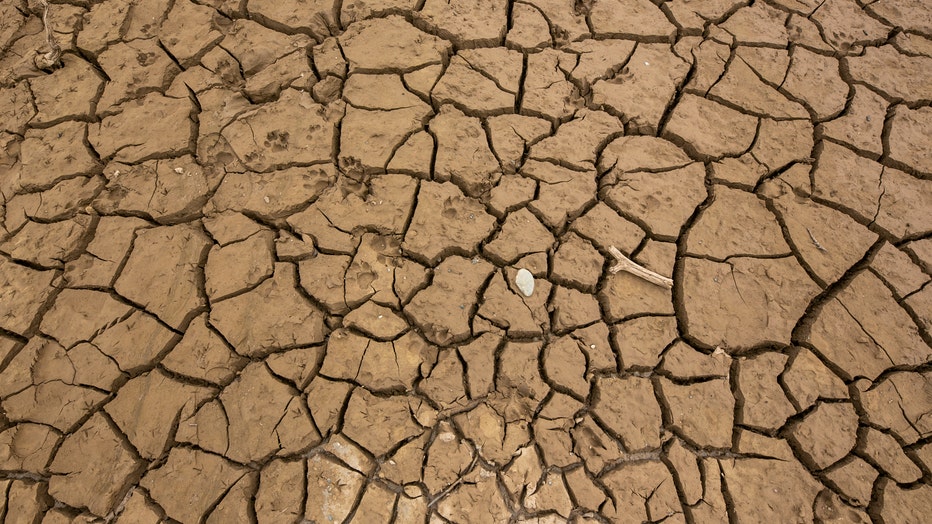 Detail of the cracks left by the water at Rialb Reservoir, currently at 12% of its capacity, on August 13, 2022 in La Baronia De Rialb, Spain. (Photo by Manuel Medir/Getty Images)
Extreme heat during a growing season results in lower quality olive oil, smaller fruit and a lower concentration of oil in the fruit, according to a study. Leaves whither, which reduces photosynthesis. Intense heat stress causes leaves and fruit to drop.
Filling the gap
Davis said consumers shouldn't look to other countries to fill the gap.
"The vast majority of the global crop is grown in the same place, Europe/Mediterranean countries," he said. "The problem will not be solved by other countries."
Davis said that Turkey and Syria are also significant producers of olive oil. He said the recent earthquakes have made it difficult for the countries to move their product. He said questions are also being raised about the upcoming growing seasons there.
TURKEY ROCKED BY ANOTHER STRONG EARTHQUAKE 2 WEEKS AFTER DEADLIEST QUAKE IN COUNTRY'S MODERN HISTORY
If you are considering stocking up now before supply shrinks and prices rise, think again.
"Olive oil does not last forever and degrades with time, so stocking up with large supplies now does not solve the problem," Davis explained. "This is especially the case for the highest quality product, the extra virgin olive oils."
Restaurants and commercial kitchens are scrambling to find solutions, according to the Grocer. Alternatives are scarce too. Sunflower oil is a top choice for an olive oil replacement because it has the same smoke point, according to the culinary school Escoffier. 
"Sunflower oil production was dramatically impacted last year by the war in Ukraine," said Davis. "So, there is no easy substitute in a situation like this." 
WHY THE SUNFLOWER HAS GROWN IN POPULARITY DURING THE RUSSIA-UKRAINE CONFLICT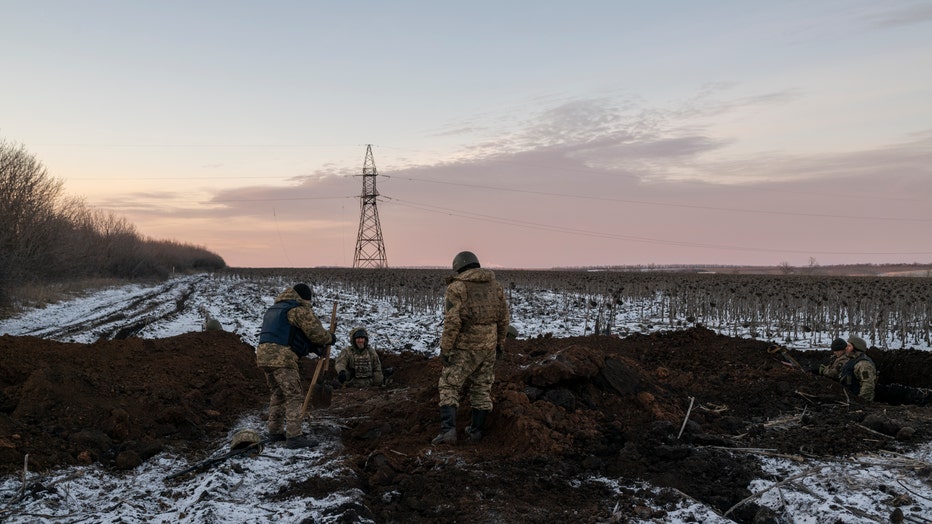 Ukrainian soldiers dig trenches in a field of sunflowers unharvested due to hostilities on January 10, 2023 in Donetsk Oblast, Ukraine.(Photo by Viktor Fridshon/Global Images Ukraine via Getty Images)
Hope for 2023's harvest
Davis said that a bumper crop during the 2023 harvest would be very helpful in easing the global shortage and stabilizing the price, but that is not likely.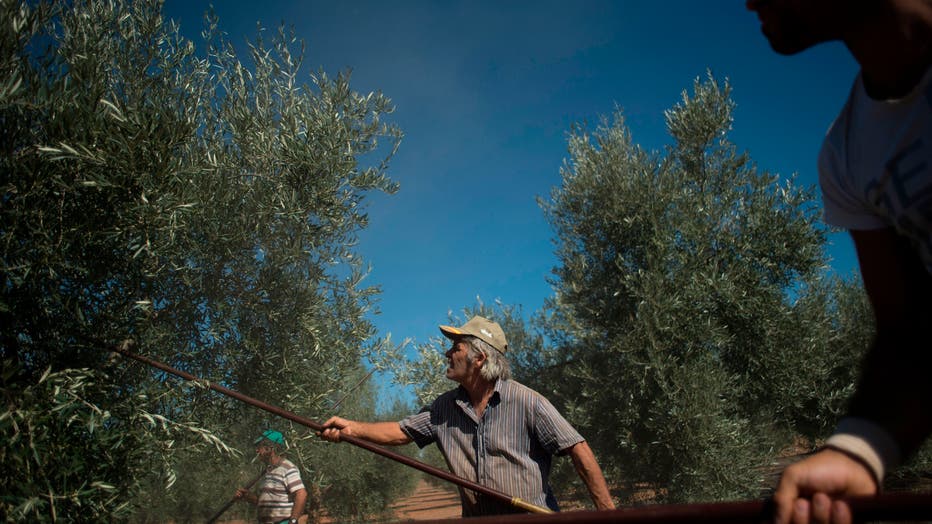 Employees shake olive trees during the olive picking season in Antequera on October 9, 2019. (Photo by JORGE GUERRERO/AFP via Getty Images)
"Since olive production comes from trees, stress on the trees can be an issue that extends beyond the 2022 drought," he said. "Much like orange trees in Florida, for example, tree damage can hurt production for years. So, it will be difficult to have bumper crops across the Mediterranean this year."
Mediterranean countries generally harvest olives for oil in November and December, according to BestofSpain.es. So, new supplies and any easing of the shortage won't be available until late 2023 and early 2024.