One dead in Battle Creek flooring business shooting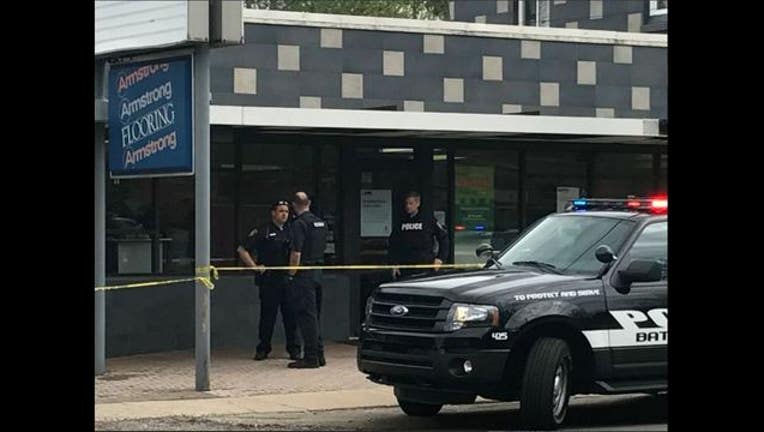 article
BATTLE CREEK, Mich. (WJBK) - Police in Battle Creek are searching for a suspect wanted in a fatal shooting at a business Friday morning.
The shooting happened at Battle Creek Tile and Mosaic in the 1300 block of West Michigan Avenue in Urbandale.
According to FOX 17 in Grand Rapids, police said that the suspect went to the business and asked specifically for the victim. Police said he then shot the victim, who was pronounced dead at the scene.
The suspect then left the business before police could arrive.
Police describe the suspect as white, wearing a blue sweatshirt with a purple bandana and blue jeans. He stands about 5'6″ to 5'8″ tall.
Police say the shooting appears to be an isolated incident and there is no further threat to the community.
CLICK HERE FOR MORE FROM FOX 17.