One of Detroit's largest pop up shops to return this spring with 100 to 200 vendors
FOX 2 (WJBK) - It's a chance to shop local and support small businesses - one of Detroit's largest pop-up shops is back this spring with nearly 200 vendors, featuring everything from gifts to home goods, clothing, food and more.
"We have 100-200 vendors," said Lisa Carter.
Carter is the pop up event host and says she's heard the talk that it will be one of the biggest events of its kind in Detroit.
"Everybody says it, so I'll go ahead with that," she quipped.
Lisa Carter says she has thousands of people roll through like one of her events in the past weekend, and her upcoming event  May 13th on Wyoming near W. Chicago— should be even bigger - 120 shops and restaurants, and more signed up and ready to go - and she's looking for you."
"The way I draw the crowd is really through social media," she said. "I have the vendors post every day, all day, and that's how we bring out a crowd."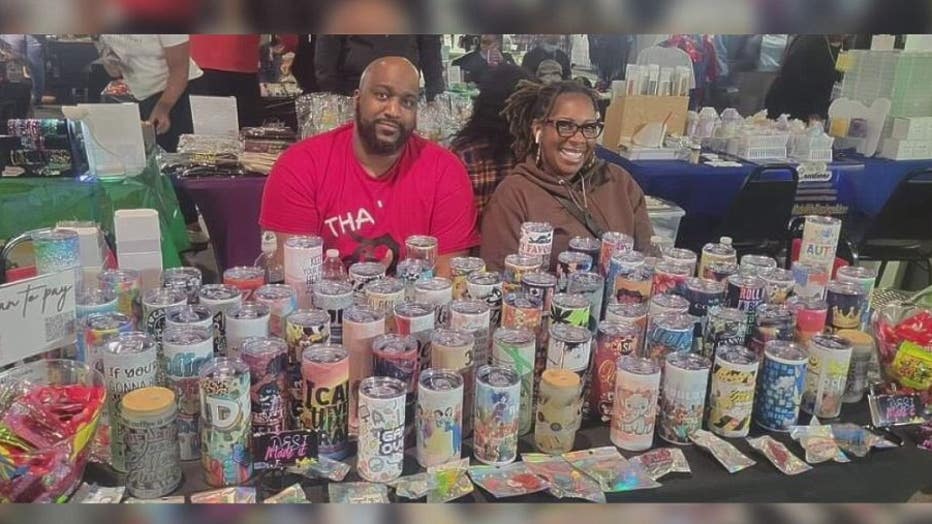 If you know the city, you'll probably know some of the names she draws. There are plenty of local favorites that so many love.
"We have all types of different vendors," Carter said. "We have food vendors, hair vendors, kid entrepreneurs, we have shoe vendors, handbag vendors."
She has her own company Lisa's handbags and accessories, so she knows how important these events are.
Carter is currently accepting vendors for her largest outdoor Mother's Day pop-up shop in May. Contact her at (313) 772-3768 to become a vendor. To learn more, go to her Facebook page HERE.
Her events are free to the public.