Orioles chase Verlander with 6-run 4th, rout Tigers 9-3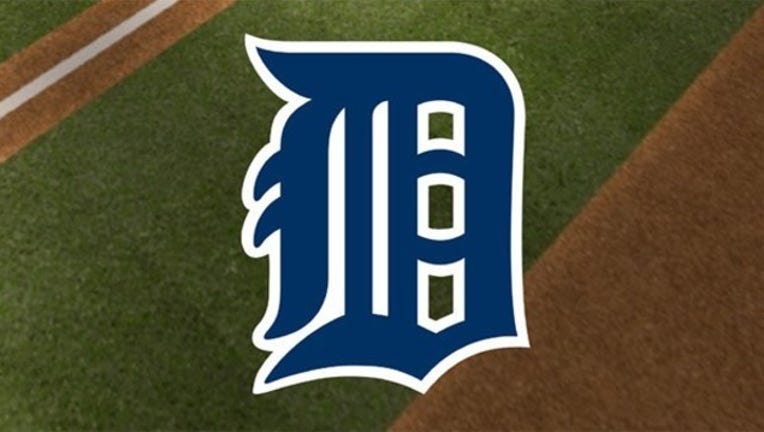 article
   DETROIT (AP) -- The Baltimore Orioles and Detroit Tigers are separated by only a game in the standings, but they looked like vastly different teams this weekend.
 
   Jonathan Schoop hit a three-run homer -- part of Baltimore's six-run fourth inning against Justin Verlander -- and the Orioles routed the Tigers 9-3 on Sunday. Adam Jones also homered for the Orioles, and J.J. Hardy added a two-run double. Baltimore lost the series opener Friday, then beat David Price and Verlander in the next two games.
 
   Verlander (0-3) allowed seven runs and eight hits in 3 2/3 innings.
 
   "He's still one of the game's best pitchers," Jones said. "We get paid to hit also."
 
   Both teams finished with 14 hits.
 
   Miguel Gonzalez (8-6) allowed two runs and six hits in five innings.
 
   The Tigers (45-46) fell below .500 for the first time since they were 1-2 early in the 2013 season.
 
   Detroit second baseman Ian Kinsler was ejected in the third inning after slamming his bat down on a flyball, and Tigers third baseman Nick Castellanos left with a bruised cheek after being hit by Jones' hard grounder.
 
   Verlander allowed a solo homer by Jones in the first, but that was the only Baltimore baserunner in the first three innings. With the score tied at 1 in the fourth, the Orioles loaded the bases with nobody out. Matt Wieters flied out to shallow left, and Hardy nearly struck out -- but umpires ruled he checked his swing on a two-strike pitch.
 
   The Baltimore shortstop then lined a two-run double to right.
 
   Chris Davis was thrown out at home on Hardy's double, but Verlander didn't retire another hitter. Schoop's homer made it 6-1, and Manny Machado added an RBI single. There were a few boos from the crowd when Verlander was lifted from the game.
 
   "I think they are frustrated," Verlander said. "I don't think booing's the way to help. I think cheering would be more beneficial than booing. But we're frustrated, too. We don't want to be in this position."
 
   The Tigers have lost all six of Verlander's starts this season after he missed the first two months with arm trouble. This is the first time Detroit has been below .500 after the All-Star break since the Tigers were 80-81 near the end of the 2010 season. Since then, Detroit has won four straight AL Central titles -- but the Tigers trail Kansas City by 10 1/2 games now.
 
   The Orioles (46-45) remained four games behind the first-place New York Yankees in the AL East.
 
   Jose Iglesias had four hits and scored all three Detroit runs. Jones had three hits for Baltimore.
 
   Kinsler lifted a flyball to center field in the third inning with two on, and as he jogged toward first, he slammed his bat down, causing part of it to break off. Then he threw the rest of the bat down, and plate umpire Manny Gonzalez ejected him. Kinsler had appeared annoyed with a called strike on the previous pitch, walking several steps away from the plate.
 
   "The ejection was because of the bat," crew chief Fieldin Culbreth said. "Kinsler slammed the bat on the ground, breaking it, and then he threw the rest of the bat in Manny's direction. That was when he was ejected."
 
   Kinsler was a few feet up the line when he threw the bat down, but it bounced back toward the plate.
 
   "He must have thought I threw it at him. I don't know how he thought that," Kinsler said. "I threw it at the ground. That was it."
 
   DRIVING THEM IN
 
   The Orioles were 6 for 10 with men in scoring position Sunday after going 3 for 57 over their previous eight games.
 
   "You can't go out and work on that," manager Buck Showalter said. "It's not something that guys dwell on."
 
   PUNCHLESS
 
   The Tigers made 32 consecutive outs from the first inning Saturday through the second inning Sunday. Marc Krauss finally snapped that streak with an infield single.
 
   The last major league team to make that many outs in a row was Colorado from May 10-11, 2013. The Rockies made 40 straight against St. Louis.
 
   Krauss was reinstated from the paternity list before the game. The Tigers optioned infielder Dixon Machado to Triple-A Toledo.
 
   TRAINER'S ROOM
 
   Orioles: This outing was a positive step for Gonzalez, who spent some time on the DL in June with a groin strain. He allowed at least four runs in three of his first four starts after coming back.
 
   Tigers: After Kinsler's ejection, Castellanos entered to play third base, with Andrew Romine moving from third to second. In the fifth, Jones hit a grounder that hopped up and caught Castellanos on the left cheek. He was able to deflect the ball a bit with his bare hand, softening the blow, and X-rays were negative.
 
   UP NEXT
 
   Orioles: Have Monday off before starting a three-game series in New York against the Yankees. Wei-Yin Chen (4-5) starts Tuesday night against New York's Nathan Eovaldi (9-2).
 
   Tigers: Host Seattle for four games, beginning Monday night when Alfredo Simon (8-6) faces Seattle's J.A. Happ (4-5).