Overturned tanker spills 9,000 gallons of fuel on I-75/I-375 connector, causes massive fire downtown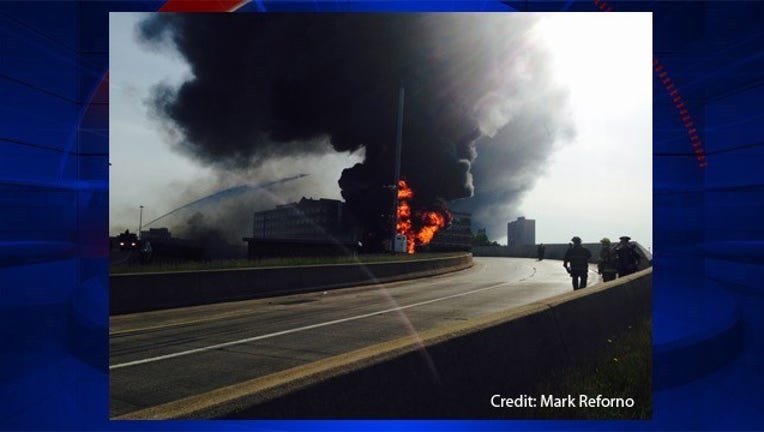 article
Detroit (WJBK) -- An overturned tanker spilled gasoline on a downtown Detroit freeway causing a massive fire Sunday morning.
A spokesperson for Nour Light Petroleum told FOX 2's Robin Murdoch that it was their truck that overturned this morning. The driver, Kai Moore of Detroit, has only been with the company for eight months.
Moore was about 15 minutes into his route from Dearborn to Pontiac, when his truck overturned.
The fire was earlier declared a Level 2 hazmat situation.
Curtrise Garner of the Detroit Water and Sewage Department said the water supply was not affected by the gasoline spilled on the roadway.