Oxford schools considering emergency gun safe for resource officers
OXFORD, Mich. (FOX 2) - In the aftermath of tragedy, the Oxford School District continues to look at ways to add security so it never happens again.
One of those answers could include buying a state-of-the-art gun safe for school resource officers where the only access is granted by the optic scan. The safe in question is made in Brighton by 360 Life Safety and the proposal was floated at Tuesday's school meeting.
"We call it the 'SRO Advantage' it gives the school resource officer an advantage," said Ben Powers, the co-owner of 360 Life Safety.
It's unique in that access can only be granted through an optic scan.
"You don't have to remember the code," Powers said. "When you are under stress, one thing you lose is your fine motor skills."
Like a smartphone, a camera performs an optic scan on the person trying to open the safe and only allows those permitted to open it.  
"It's just this quick. It scans your eye," Powers said.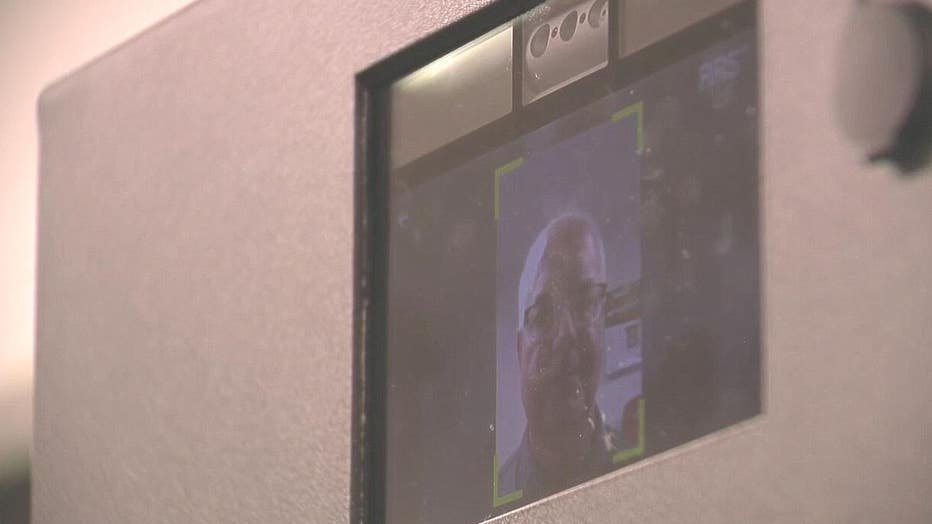 Inside would be long guns and bulletproof vests that the school resources officer, private security or the sheriff's office would provide.
"The first school we sold these to, has three of these units in three different schools." Powers said.
During a school board meeting the proposal was made to buy two or even six of the safes at roughly $8,000 to $9,000 each.
Read More: Oxford High School Shooting
The proposal was met with mixed reactions.
"We have to look at it from a perspective of stopping a threat," said Dan D' Alessandro, school board president. "Not leaving a firearm in the building, it's to stop a threat."
"I don't want to say it's a no-brainer, but when seconds matter that day, people have talked about it, like if they could have only been there a few seconds sooner, what could have changed?" said James Sommers, school board trustee.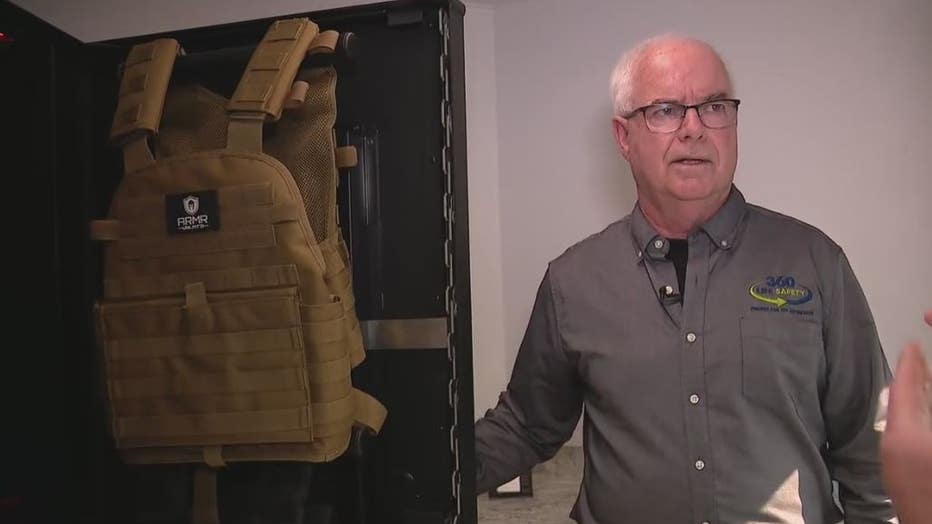 "I feel like we are taking a massive problem that we are already living through because of guns, and our solution is adding more guns?" said Heather Shafer, school board vice president.
The proposal would only give access to the safe to school resource officers .. but many parents feel this is not the right way to make oxford schools safer
One parent countered the idea by saying that there was no evidence that "hardening a school" would make it safer. Another said that many students might not feel safer knowing there are more guns there.
The school board decided to give this issue more time and get more input from the community.