Papa John's Camaro stolen after Dream Cruise in Detroit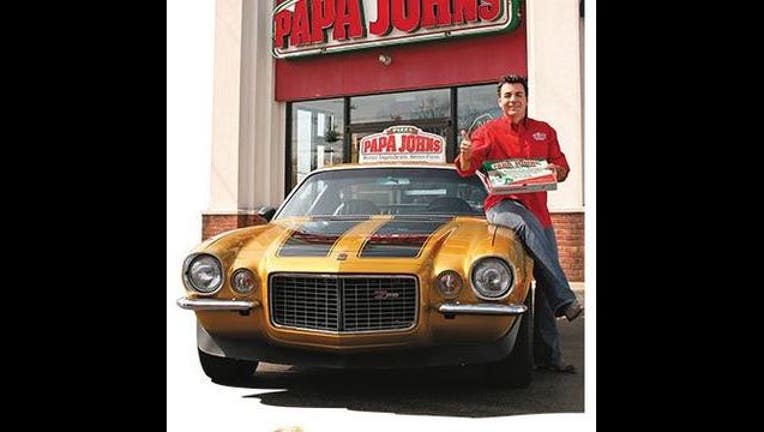 article
A Camaro belonging to owner of Papa John's pizzeria's was stolen Saturday night in Detroit, according to Detroit police. 

The car which was brought up special from Kentucky for the Dream Cruise holds a very special place in John Schnatter's heart. 
It was the car Schnatter, or better known now-a-days as Papa John sold so he could help his dad who was going through bankruptcy. 
Schnatter then used the leftover money to start his first official Papa John's pizzeria which he ran out of the back of his dad's tavern. What started off as a hometown favorite is now known all across the world. 

The car which was stolen with its trailer and truck off of E. Jefferson Saturday night is a 1972 Camaro Z28, gold in color with black stripes down the middle. The car has a Kentucky license plate of PZZA1. 

The hauler and truck were found Sunday morning, but the car has not been recovered according to Detroit police. 
If you have any information of the car's whereabouts, you're asked to call Detroit Police.