Patients call cancer doctor 'monster', 'evil' in sentencing statements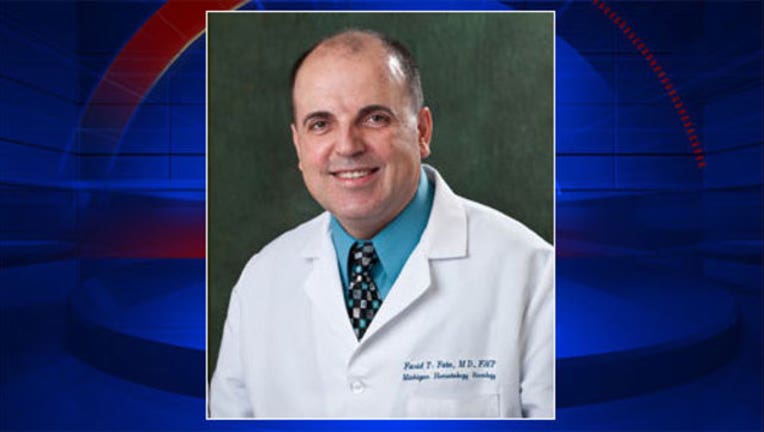 article
Patients and their relatives have begun giving an earful to a Detroit-area cancer doctor who admits ordering excessive treatments to get millions of dollars from insurers.
Roughly two dozen victims are signed up to give statements on Tuesday in Detroit federal court. It's all part of the sentencing for Dr. Farid Fata, who pleaded guilty last year to fraud, money laundering and conspiracy.
The government says more than 500 people received unnecessary treatments from Fata, including some people who didn't have cancer. Prosecutors are seeking a 175-year prison sentence, while the Oakland County man is asking for no more than 25 years. The punishment is expected later this week.
On Monday, Harvard medical professor Dr. Dan Longo said Fata performed a "stunning" number of rigorous but unnecessary treatments.
Cameras are not allowed inside the federal courthouse, but FOX 2's Roop Raj was in the room as the victim impact statements began. 
He reports victims used words like "evil" and "monster" to describe Fata, and that the doctor never made eye contact with any speakers. 

VIDEO: Watch the report from FOX 2's Roop Raj to hear more about the statements read Tuesday morning 

You can read Roop's tweets from inside the courtroom here. 
Fata made a request with his legal team Monday to not hear any of the statements.The request was denied. 
This is a developing story. Stay with FOX 2 for updates. 

Copyright 2015 by myFOXDetroit.com. The Associated Press contributed to this report. All rights reserved. This material may not be published, broadcast, rewritten or redistributed.