Pay $30,000 a year to live on a cruise ship, travel the world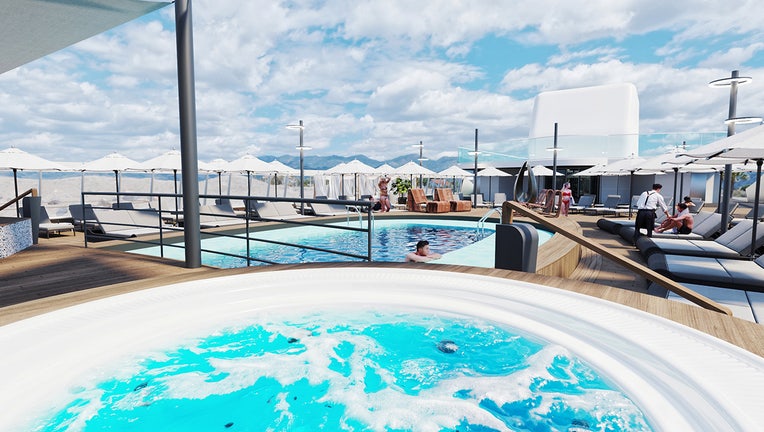 article
Have you ever wished you could travel the world but you have real-life responsibilities and bills to pay? Well, here's a chance to live out that fantasy – for a few years, at least –  and you can still work remotely. 
Life at Sea Cruises is offering voyagers and adventurers a chance to live and travel the world on a cruise ship for three years. 
The program offers visits to 375 ports across 135 countries which amounts to more than 130,000 miles of travel across the seas. 
The price tag for such an extravagant three-year commitment amounts to $29,999 a year (totaling about $90,000 overall). Luckily, you won't have to pay that amount all in one go. 
Life at Sea Cruises offers payment options starting from $2,499 a month which is all-inclusive, according to a company news release. 
Seafarers can choose from cabins that range from 130 square feet and will have the option to enjoy either a virtual inside view or ocean view staterooms, as well as a choice of balcony suite options.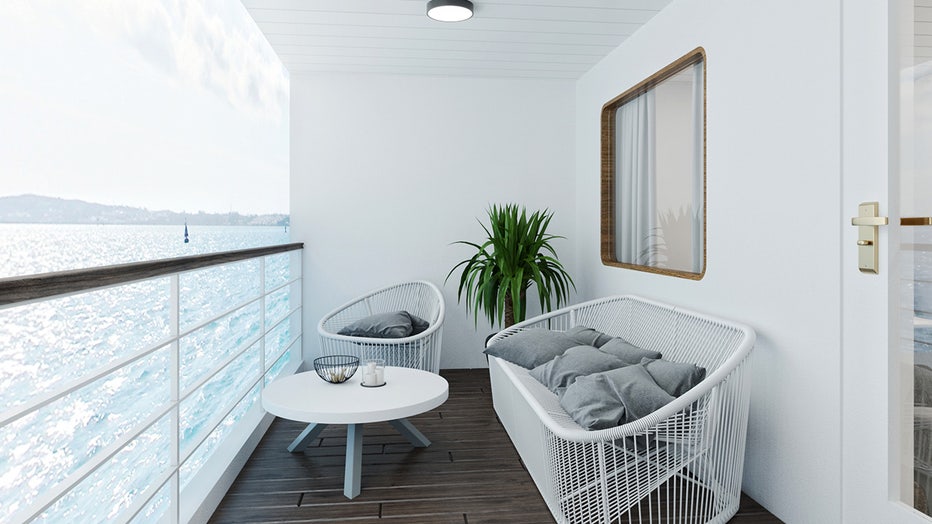 Balcony view.  (Life at Sea Cruises )
The vessel, named MV Gemini, boasts 400 cabins and rooms which can accommodate up to 1,074 passengers. 
Guests will have access to traditional cruise ship amenities such as dining, entertainment and recreational activities. 
And for those voyagers who plan to work to pay the monthly cabin rent, the ship has 14 office spaces available as well as a business center, meeting rooms and a business library. 
Additionally, those who plan to work while aboard the MV Gemini can enjoy additional tax benefits as an international resident aboard the ship.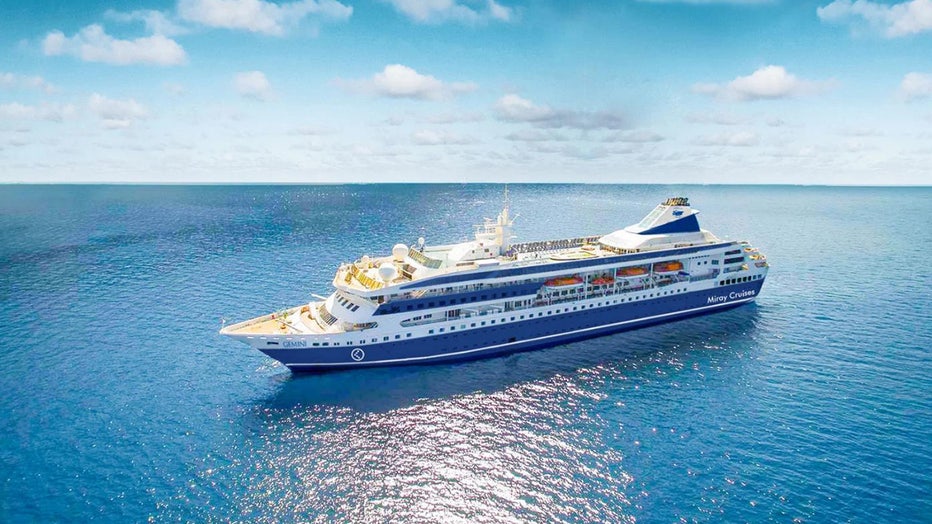 MV Gemini cruise ship. (Life at Sea Cruises )
"Professionals need connectivity, the right amenities and the functionality to perform their jobs. There is no other cruise product that offers this sort of flexibility to their customers" said Mikael Petterson, managing director of Life at Sea Cruises.
Since you'll basically be living on this ship for the next three years, a 24-hour on-call hospital with free medical visits will also be available. 
But remember, you're living on a cruise ship, so while you may be working a remote job whilst enjoying panoramic views of the ocean from your cabin, you can cut through those work days with multiple-day stops at each port on the cruise itinerary. 
MV Gemini cruise ship. (Life at Sea Cruises )
"Life at Sea Cruises offers the ultimate bucket list cruise without having to sacrifice the comforts of home," said Irina Strembitsky, director of sales and marketing. "It's your home at sea with the world as your backyard." 
The three-year voyage will begin on Nov. 1 beginning in Istanbul, Turkey, with pickup stops in Barcelona, Spain, and Miami, Florida. 
Reservations are open and you can book your spot by visiting LifeAtSeaCruises.com or by calling 954-379-8221. 
Happy sailing! 
This story was reported from Los Angeles.