Pedestrian bridge damaged, M59 to be closed after rush hour in Pontiac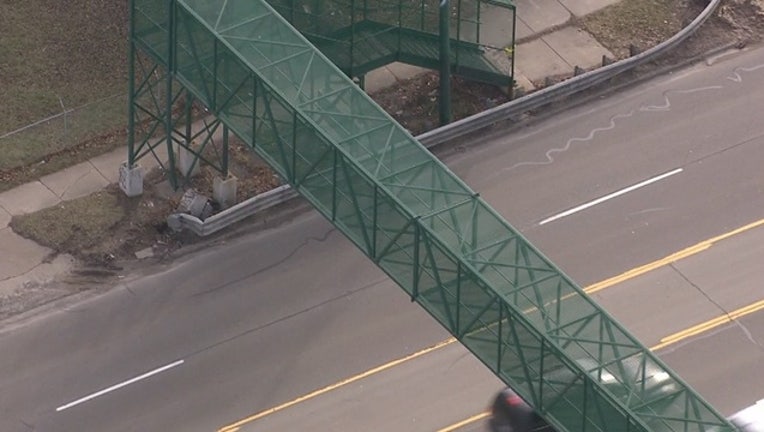 article
PONTIAC, Mich. (WJBK) - The Michigan Department of Transportation said it is closing down a portion of M59 in Pontiac after a semi truck hit a pedestrian overpass.
MDOT told FOX 2 that the pedestrian bridge was hit but it's unknown how or by what. MDOT says a crew happened to pass by when it noticed damage to the bridge.
MDOT says that the bridge is very weakened and will it have to be removed. M59 will be closed between Woodward and Telegraph after the Thursday evening rush hour to allow crews to remove the bridge.
They did not provide a time table for how long ti would take to take the bridge down.