Planet Fitness considers raising its $10 membership fee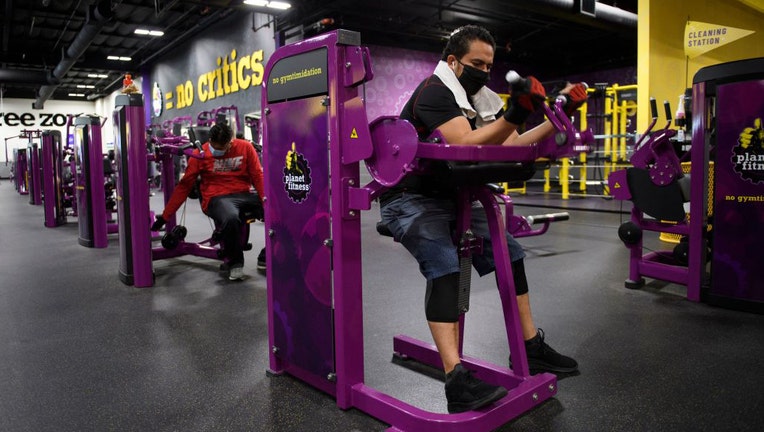 article
Planet Fitness members may see new changes coming to gyms in their area. 
The New Hampshire-based fitness center is weighing raising the prices of its $10 memberships, something the company hasn't done in 30 years.
Planet Fitness provided a transcript of its earnings call to FOX Television Stations.
RELATED: Planet Fitness invites high schoolers to work out for free with summer pass program
Talks of a possible price hike on the call with analysts were broached when interim CEO Craig Benson said the change could come as consumers get used to inflated prices. 
Benson explained that the gym chain is mulling raising the fee of its classic member card without affecting membership growth.
"We're proud that we haven't raised the $10 Classic Card price in 30 years," Benson said. "However, consumer expectations on price have changed in a highly inflationary world."
RELATED: Fitness company wants to pay you $10,000 to walk 10K steps in a day
Benson shared on the call that the company has been testing different price structures, messaging, and price points in several markets in the U.S. for more than a few months. 
"As we are a recurring revenue model, we plan to continue running these tests to understand the impact an increasing price has on membership growth," he said. 
According to the transcript, Planet Fitness opened 26 new stores in its third quarter, bringing its global store count to nearly 2,500.
Earlier this week, Planet Fitness reported a third-quarter net income of $39.1 million.  On a per-share basis, Planet Fitness said it had profit of 46 cents. Earnings, adjusted for non-recurring costs, were 59 cents per share, the Associated Press reported. 
The results surpassed Wall Street expectations. The average estimate of 11 analysts surveyed by Zacks Investment Research was for earnings of 55 cents per share.
Planet Fitness posted revenue of $277.6 million in the period, the AP noted. 
The Associated Press contributed to this report. This story was reported from Washington, D.C.