Planters in Toronto 'seized', searched for alleged serial killer victims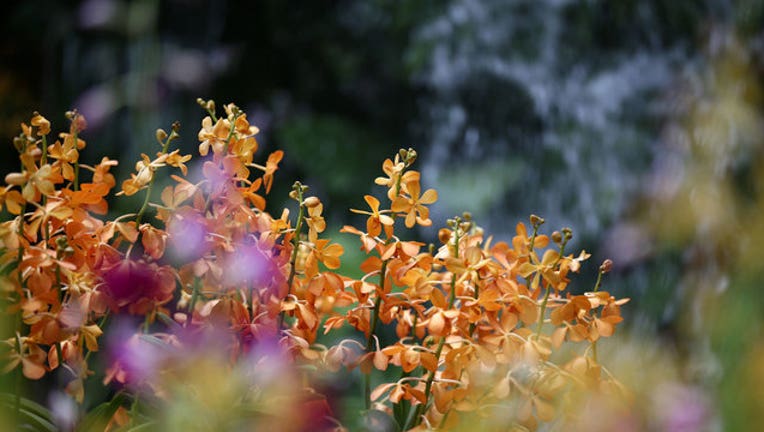 article
TORONTO (AP) - Toronto police said Monday they are hunting through backyard gardens and planters across the city for possible victims of a landscaper accused of killing at least five people and suspected of more slayings.
Bruce McArthur was charged Monday with first-degree murder in the deaths of three men, adding to two cases filed earlier.
Toronto Det. Sgt. Hank Idsinga said at a news conference that the dismembered remains of at least three victims were found hidden in the bottom of large planters in the backyard of a Toronto home that McArthur, 66, used as storage for his landscaping business. He said the remains have not been identified.
Police are searching about 30 properties where McArthur worked, Idsinga said, and he urged the man's customers to contact police.
"We believe there are more remains at some of these properties that we are working to recover," Idsinga said. "We have seized quite a few planters from around the city and we will continue to do that. There are at least two sites that we do want to excavate where people might be buried."
McArthur was charged earlier this month with first-degree murder in the presumed deaths of Selim Esen and Andrew Kinsman, both reported missing from Toronto's gay village area at separate times last year.
Idsinga said McArthur has now also been charged in the deaths of 58-year-old Majeed Kayhan, 50-year-old Soroush Marmudi and 47-year-old Dean Lisowick.
Idsinga said Lisowick was an occupant of the shelter system who had not been reported missing. Police believe he was slain between May 2016 and July 2017.
"It encompasses more than the gay community. It encompasses the City of Toronto," Idsinga said.
Members of the LGBTQ community were pushing for answers last year in light of the disappearances of 44-year-old Esen and 49-year-old Kinsman. Officers investigated McArthur for months but could not make a definitive link to the disappearances until this month, police said.
Idsinga has said McArthur had a sexual relationship with Kinsman.
"The city of Toronto has never seen anything like this," Idsinga said. "It is unprecedented and draining. He's an alleged serial killer and he's taken some steps to cover his tracks."
Peter Sgromo told The Associated Press that he had a violent sexual encounter with McArthur last April in McArthur's van after they met for drinks in Toronto's gay village. He said that he has known McArthur for more than a decade and that an ex-partner went to a support group for gay fathers with McArthur. 
After leaving the bar, Sgromo said they kissed before McArthur led him to the back of his empty van where they started to undress. He said McArthur grabbed his neck and twisted it violently downward. 
"He was seconds away from snapping it. I really thought my neck was going to be snapped the way he twisted it," Sgromo said.
Sgromo said he grabbed McArthur's elbow and ended the encounter. He said he never heard from McArthur again.  
He didn't report the incident to police, but after learning of McArthur's arrest he talked to an investigator. 
"I'm shocked but I'm not surprised," Sgromo said.