Police: 18 bricks of suspected cocaine seized from US traveler at Ambassador Bridge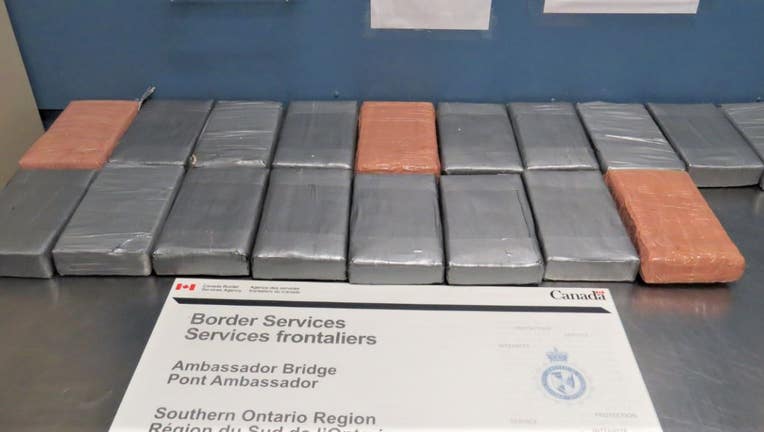 article
WINDSOR, Ontario (FOX 2) - Police in Canada said they found 18 bricks of suspected cocaine while searching a traveler from the United States at the Ambassador Bridge.
According to authorities, they found the drugs when a driver in a passenger car from Kansas City, Mo. was referred for a secondary inspection. The suspected cocaine weighed about 40 pounds.
Federico Jimenez-Martinez, 34, is charged with importation of a Schedule I substance and possession of a Schedule I substance for purpose of trafficking.
He is expected to appear in court Wednesday in Windsor.