Police apologize to survivor for dismissing Nassar abuse claims in 2004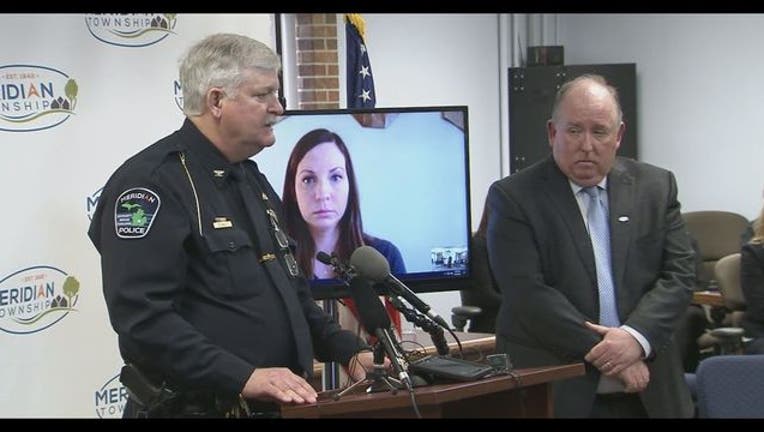 article
(WJBK) - Standing at the podium, nearly unable to speak through tears at times, Meridian Township Manager Frank Walsh apologized publicly to a survivor for not pursuing charges against Larry Nassar in over a decade ago.
He and Meridian Township Police Chief David Hall held a press conference Thursday to issue a public apology to Brianne Randall-Gay, who came forward in 2004 with claims Nassar had sexually abused her.
The incident happened at a doctor's office on Hannah Boulevard off of Hagadorn in East Lansing.
Hall said road patrol took down the report and within a short time it was passed on to investigations. The detective in the case was Andrew McCready. Brianne was interviewed, then Nassar came in and was interviewed as well. Materials were presented to him that he felt were appropriate techniques for a physician. Hall said he was wrong and he was deceived.
"At that point it should've been taken down to the prosecutor's office and it wasn't," Hall said.
WATCH & READ: Judge Rosemarie Aquilina's full sentencing of Larry Nassar
Hall said common investigative techniques and processes didn't occur. Walsh said Nassar deceived their officer and manipulated them, but that doesn't make it right.
When asked why McCready wasn't there, Walsh said the most important thing he could do is understand the gravity of what happened and apologize to Brianne, which he did.  Walsh says McCready has been through "sheer torment" over the case.
Walsh says they were told they could not release the 2004 report because it would jeopardize Nassar's prosecution. He says if they could've they would've released the report as soon as the Indy Star reports came out in 2016.
Walsh said on Jan. 19, they called Brianne and had a very emotional conversation to tell her they were heading to Seattle to meet with her.
"It was time to come and apologize and start to make things right," he said.
Brianne said she was relieved when she got the call.
"This was a phone call I had been waiting almost 14 years for," she said.
Police department to apologize after dropping Nassar investigation in 2004
Meridian Township flew Brianne to Ingham County, where she testified in person during Nassar's sentencing hearing.
"I'll never forget the embrace we shared after her testimony," Walsh said.
Last week Nassar was sentenced to 40 to 175 years in prison, along with another 60 years in federal prison on child pornography charges. He's in court now for a third sentencing for criminal sexual conduct in Eaton County at Twistars, a gymnastics club in Dimondale, Mich. near East Lansing.
"I just signed your death warrant": Nassar gets 175 years after 7 days of testimony
"We knew that we had to apologize to the public and apologize to Brianne," Hall said.
Going forward, they say they'll be working to help the public understand criminal sexual conduct and how to report them. And criminal sexual conduct cases will need to be signed off on by Hall, just to make sure things are done right. They're also looking through 18 years of criminal sexual conduct cases to see if there's anything they missed.
"I take this personally. My daughter's in the room right now. And I'll tell you what, we are going to be the best. Good things are going to come out of this ... Brianne's going to help us," Walsh said.
Watch a replay of the press conference below: