Police chase assault suspect on Los Angeles freeways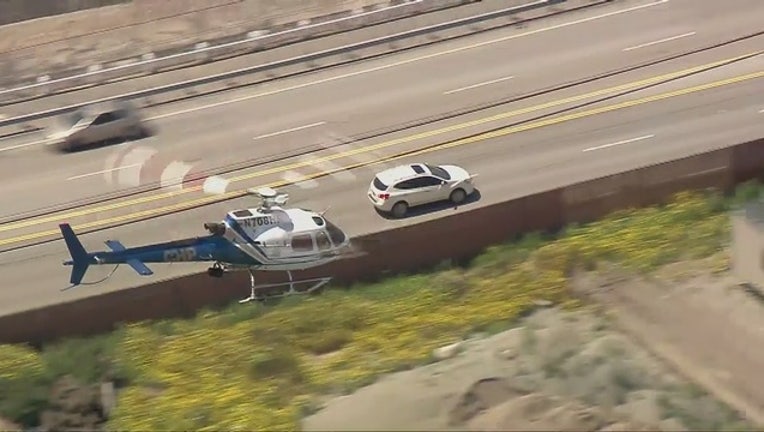 article
Police and the California Highway Patrol are chasing an SUV throughout the highways of southern California.
Police in San Gabriel originally tried pulling over the driver for failure to yield at a stop sign, according to reports. When the driver ignored police, he hit the gas and took off.
That was around 12 p.m. PT. For the past 30-45 minutes, he's been leading police on the chase through residential streets and on California highways. He also nudged other cars out of the way.
Around 12:30 PT (3:30 ET), he lost control of the vehicle on an off ramp and spun off. He then tried to escape on foot but was taken into custody just a few seconds later.
According to our sister station in Los Angeles, the suspect is wanted for assault with a deadly weapon. Officials said he was involved in some kind of road rage incident possibly involving San Gabriel police, before the pursuit started.
WATCH IT LIVE BELOW: