Police in Metro Detroit cities now riding in unmarked cars to catch distracted drivers - list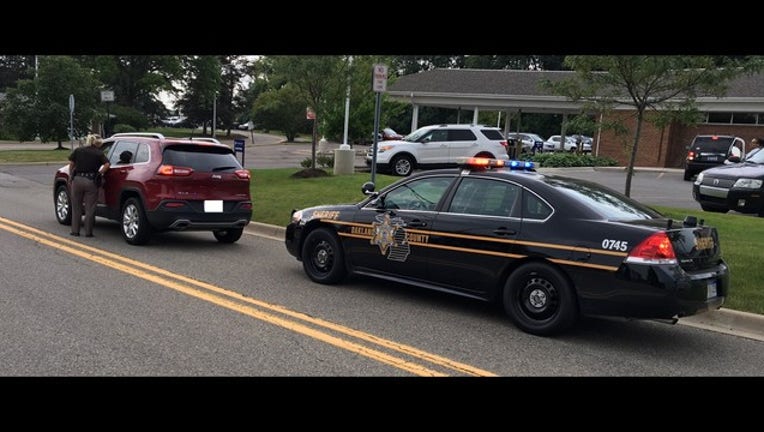 article
(WJBK) - Starting today, local officers in Macomb and Oakland counties will join in on the state police's program where officers ride in unmarked cars looking for distracted drivers.
Michigan State Police announced Operation Ghostrider back in April, and on Thursday officials announced the program is spreading.
Now not only are state troopers going to be on the roads looking for distracted drivers, but officers from sheriff's offices and police departments will be doing the same.
How it works: officers ride in an unmarked vehicle and when they spot a distracted driver, they call an officer in a marked police car to pull the driver over.
RELATED: Michigan police to ride in unmarked cars looking for distracted drivers
The following law enforcement agencies are joining in:
Macomb County Sheriff's Office
Oakland County Sheriff's Office
Auburn Hills Police Department
Clinton Township Police Department
Shelby Township Police Department
Sterling Heights Police Department
Oakland County Sheriff Michael Bouchard says fatalities are not just numbers.
"They are real people who were taken away from their loved ones by a completely preventable traffic crash," he said in a statement. "The Oakland County Sheriff's Office remains committed to ensuring everyone has a safe travel experience on our roadways."
RELATED: Police already catching offenders in Metro Detroit in unmarked car campaign
The Transportation Improvement Association, the organization coordinating this initiative, says they're currently developing a report on how Operation Ghostrider's been working so far from the April and June enforcement initiatives.
Interim Chief Dale Dwojakowski of the Sterling Heights Police Department says on average, a distracted driver is taking their eyes off the road for 4.6 of every 6 seconds.
"To put that into perspective, that is the equivalent of driving the length of a football field while blindfolded," he said.