Police: Ohio Facebook killing suspect dead in Pennsylvania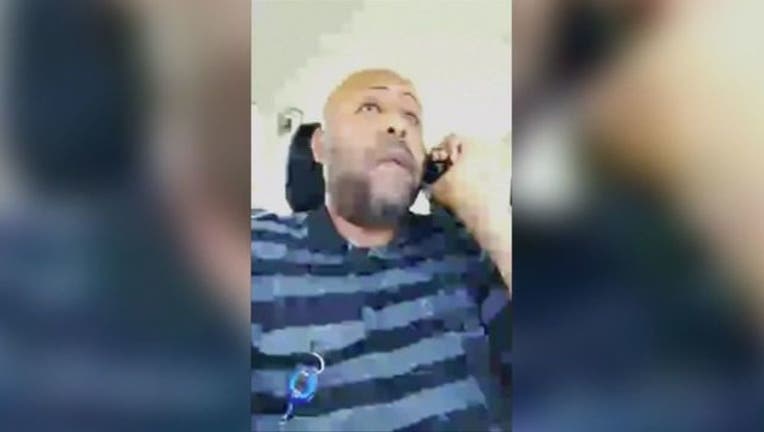 article
(WJBK) - The Ohio man suspected in the random killing of a retiree posted on Facebook has been located deceased in Pennsylvania, according to state police.
Pennsylvania State Police tweeted Tuesday morning that 37-year-old Steve Stephens was spotted by PSP members in Erie County and, after a brief pursuit, Stephens died by a self-inflicted gunshot wound.
Officials in Ohio spoke around 12:20 p.m. to update the case. You can watch their press conference live in the video player embedded above. Click here to watch if you can't see the video. 
Cleveland Police Chief Calvin Williams said that Pennsylvania troopers received a tip that his vehicle was in a McDonald's parking lot. When police arrived, Stephens tried to run and led them on a brief chase. Williams said when the car stopped and troopers approached his car, he shot and killed himself.
"We are grateful to the people who gave the tip," Williams said. " But we would have preferred it to not end this way."
Law enforcement agencies all over the country had been on the lookout for Stephens, who shot a 74-year-old man who was picking up aluminum cans on Sunday after spending Easter with some of his children. A $50,000 reward had been offered for information leading to his capture and prosecution.
Stephens posted to Facebook a video of himself killing Robert Godwin Sr., a former foundry worker who had 10 children, police said. Facebook says it disabled Stephen's account within 23 minutes of receiving the first report about the video of the fatal shooting and two hours after receiving any report.
On Monday evening, Facebook announced that it was launching a review for reporting harmful content following the killing. The company said that Stephens posted a video of himself announcing his intent to commit murder, then two minutes later posted another video of himself shooting and killing Godwin. A few minutes after that, he went live and confessed. 
Police would not speculate on what was behind the killing, but videos Stephens posted showed him talking about losing everything he had to gambling and trouble with his girlfriend.
Facebook murder suspect details gambling debts, girlfriend trouble in videos 
Officers searched dozens of places around Cleveland without finding Stephens or any other victims before expanding the manhunt. Detectives spoke with the suspect on Sunday by cellphone and tried to persuade him to surrender, police said.
Law enforcement officials said his cellphone was last tracked Sunday afternoon in Erie, Pennsylvania, about 100 miles (160 kilometers) east of Cleveland. Police in Philadelphia said eight elementary schools and a high school were locked down Monday while they investigated reported sightings but found nothing.
This is a developing story. Stay with FOX 2 for updates.
The Associated Press contributed to this report