Police questioning family of toddler found wandering on Detroit's west side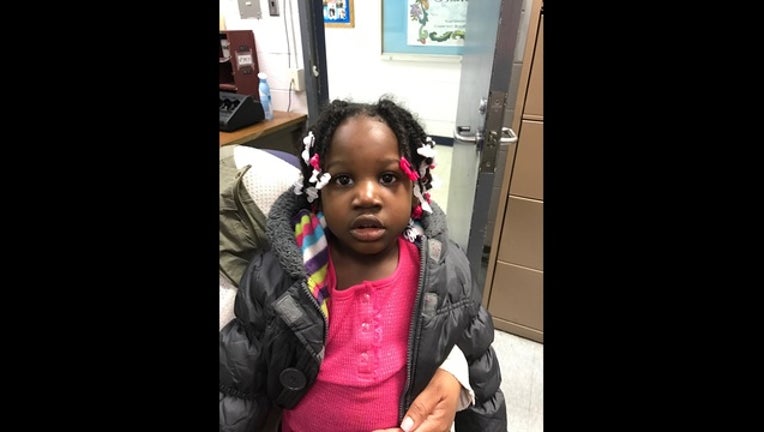 article
The Detroit Police Department is questioning the family of a toddler who was found wandering on Detroit's west side early Sunday morning.
Family was located after police sent a picture of the little girl to media outlet seeking assistance to find her parents.
The little girl, who is approximately 2 to 3-years-old, was found wandering at approximately 3:30 a.m. on the Southfield Freeway Service Drive, near Joy Road.
An unknown person saw the little girl and called 911. Police responded and transported the child to the Sixth Precinct.
The girl was unable to tell police her name, age, of information about her parents. She is described as a black female, around 2 or 3-years-old. She wass wearing a dark gray puff coat, pink long-sleeved shirt, black glittered leggings, and light gray, white, and pink Jordan sneakers when she was found. She also has multiple ponytails in her hair with
If anyone recognizes the child, knows her parents, or has any information about the circumstances, please call the Detroit Police Department's Child Abuse Unit at 313-596-5329 or Crime Stoppers at 1-800-SPEAKUP.