Police release sketch of female suspect who tried to abduct child on Michigan Ave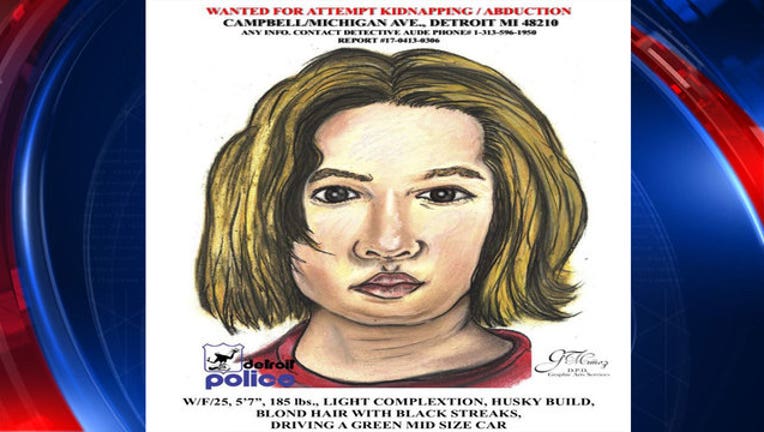 article
DETROIT (WJBK) - Detroit police have released a sketch of a suspect wanted for an attempted kidnapping of a child.
The female suspect approached a 12-year-old boy in the area of Campbell and Michigan Avenue at 3:30 p.m. on Thursday April 13.
She was a passenger in a mid-size green vehicle and attempted to coax the child inside. The child ran away into a business in the 5700 block of Michigan Avenue. 
The woman is described as 5-feet, 7 inches and 185 pounds with a light complexion, husky build, and blond hair with black streaks.
Call police at  (313) 596-2200.