Police seize dozens of guns from felon while investigating northern Michigan hit-and-run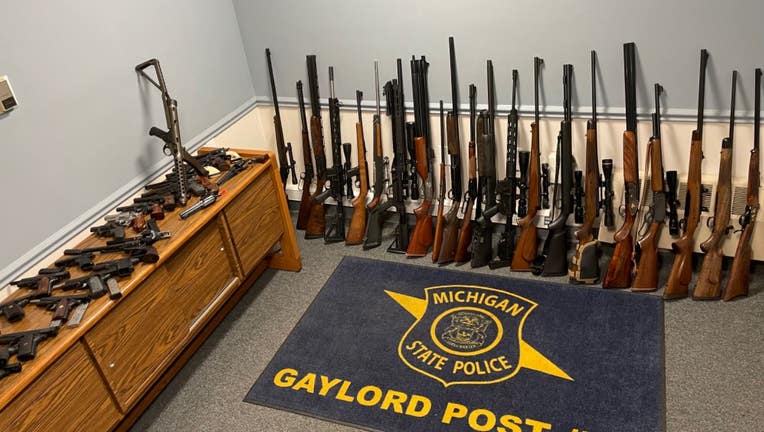 article
MONTMORENCY COUNTY, Mich. (FOX 2) - Police found dozens of guns and thousands of rounds of ammo while investigating a hit-and-run Monday in northern Michigan.
Michigan State Police troopers were assisting the Ostego County Sheriff's Office with the crash investigation. 
Troopers went to the home of the suspect, a 50-year-old Johannesburg man, around 6:40 p.m. While talking to the man, who is a felon and cannot legally have guns, troopers noticed firearms inside the house.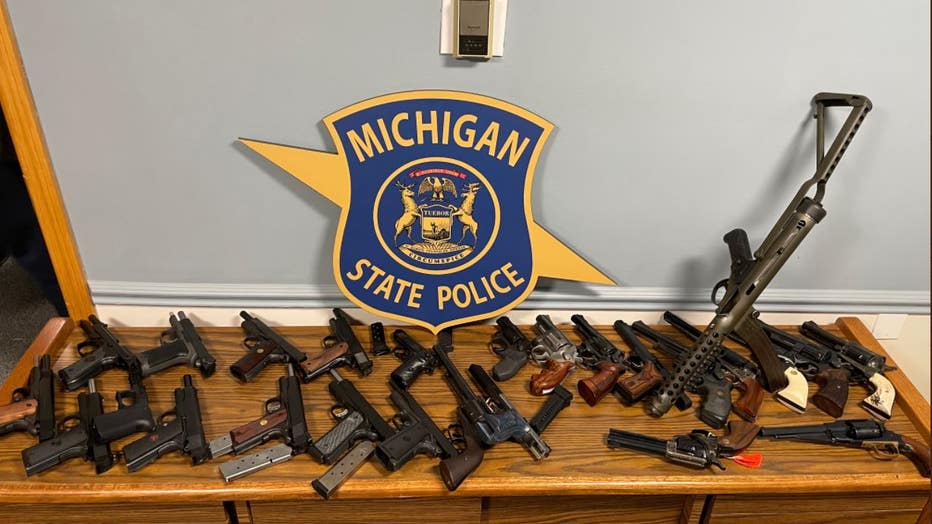 The man gave police consent to search the home and advised them that there were more guns in an outbuilding. Police found about 51 firearms, including a fully automatic weapon, as well as ammunition.
The man was arrested in connection with the hit-and-run and will be facing charges for the firearms, as well.