Preliminary hearing for Michigan mom in 'worst child death case'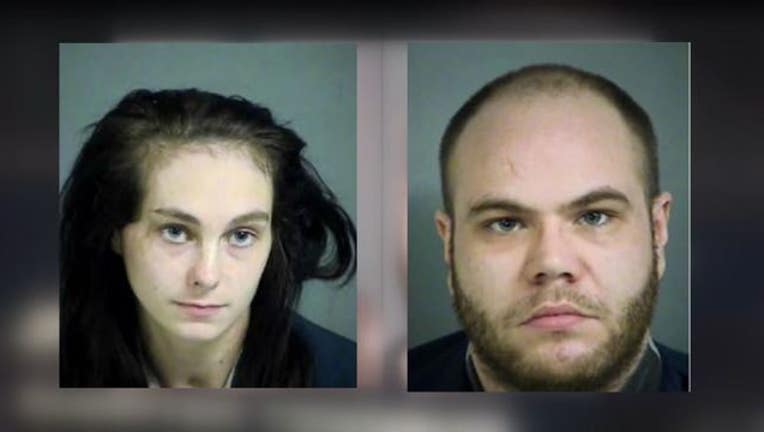 SUMPTER TWP, Mich. (WJBK) - A Detroit-area woman faces trial on murder, child abuse, torture and other charges in the death of her 4-year-old daughter.
The Wayne County prosecutor's office says 25-year-old Candice Diaz was bound over to circuit court following Tuesday's preliminary examination.
Diaz and her boyfriend Brad Fields are accused of killing Diaz's 4-year-old daughter, Gabby, in their Sumpter Township home late last year. The little girl was determined to have died on New Year's Day.
A witness and multiple officers took the stand during a preliminary hearing for Diaz. Watch in the embed below or click here.
According to documents, Gabrielle was found with burns on body including her legs from the knee down, her buttocks, posterior to both elbows and bruising all over. A medical examination found that she had been physically abused prior to her death. 
Diaz and Fields were on the run and were later arrested in Georgia near the Florida state line.
A Washtenaw County Medical Examiner told police that it was the "worst child death case" seen in 27 years.
Diaz told police that Gabrielle ran her own bath water on Dec. 31, 2017 causing to burn her skin. The mother said she did not seek medical attention and claimed the girl wanted to take another bath the next day.
Police say Diaz claimed she left Gabrielle alone in the tub and went to make pancakes in the kitchen. She said she returned to find Gabrielle submerged up to her nose in the water. She said she pulled Gabrielle out of the tub who then vomited and called Brad Fields to the bathroom for help.
Diaz said Gabrielle continued to vomit and Fields attempted to provide CPR. 
The report says that "notably, Fields has refused to provide CPS with an explanation of how Gabrielle suffered such extensive injuries."
Michigan State Police found a large amount of melted skin in the bathtub drain. One detective said that Gabrielle had been burned so badly that her large toe fell off her body.
During the hearing Tuesday, Diaz's mother said she has issues with Brad and did not let Gabby live in the mobile home with Candice and Brad.
"Brad had people that always called him and would threaten him wanted to fight him, got my daughter in a fight one time, so my choice was to have my granddaughter with me," she said.
An officer who responded to the scene says he found Gabby lying on the bathroom floor, covered by a towel from the waist down. The grandmother says she was attempting CPR, but the officer said the child's eyes were open and glazed over. He says he noticed scalding and bruises.
The officer says when they moved her to administer CPR he noticed more bruising up and down Gabby's back, and similar markings to her arms and legs. He said the mother told police she didn't know why Gabby was in that condition, that Gabby was up all night and she didn't know what Gabby got into.