Pringles wine tumbler gives new meaning to 'once you pop, you just can't stop'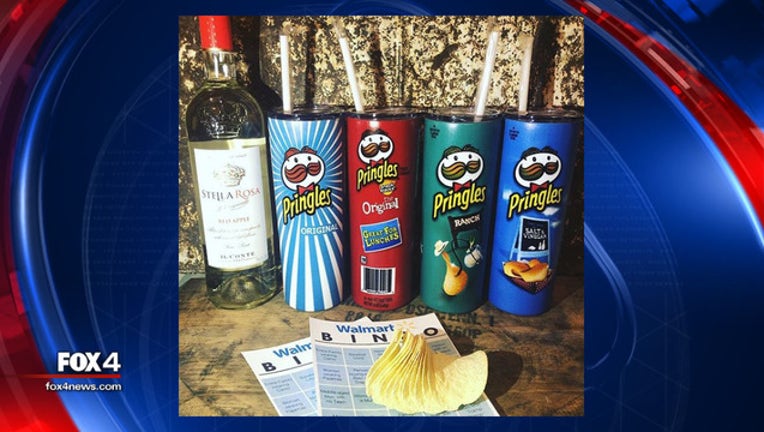 article
The newly released Pringles wine tumbler gives a whole new meaning to "once you pop, you just can't stop."
After the story of a woman drinking wine from a Pringles can in the parking lot of a Texas Walmart went viral, The Cup Artist began selling a Pringles wine tumbler.
These tumblers are for anyone who thought that woman at Walmart was a genius.
MORE: Walmart bans woman who rode cart while drinking wine from Pringles can
Celeste Powers, who owns The Cup Artist, says she has been making cups and other crafts for about four years, and began selling tumblers with images on them last year. Her efforts were first mentioned by MyRecipes.com and FOX4 later interviewed Powers about her creations.
"When the Pringles/Wine article ran, I couldn't help but laugh. You really can see and experience it all at Walmart," Powers said. "I felt bad when Walmart banned her, because we've all been there, right?"
Powers also said she'd love to give one of their Pringles wine tumblers to the woman who inspired the product.
"We'd love to send her one if she's not too ashamed by her new found fame," Powers said. "Also, maybe she will just enjoy coffee in it on her next shopping adventure."
On their page, it says these would be, "great for your friends or moms that endure long trips in Walmart and need to drink wine from a Pringles can."
And if you do buy one of these Pringles wine coolers, you might think twice before using it at Walmart.