Prosecutor: Teens competent for trial in fatal rock-throwing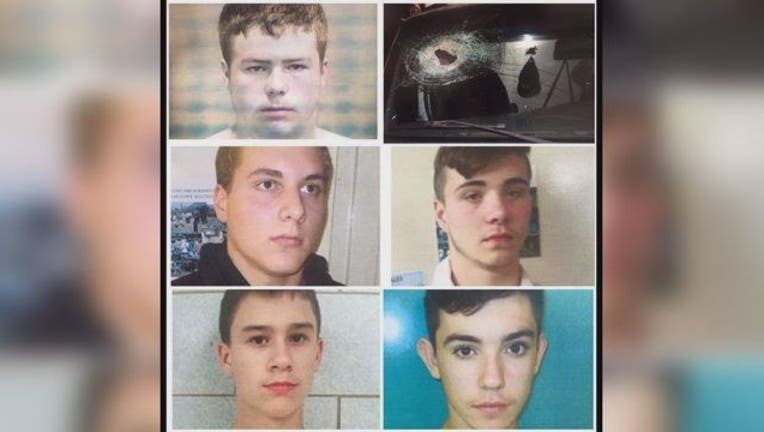 article
FLINT, Mich. (AP) - Three of five Michigan teens have been found competent to stand trial in the death of a man killed after a rock thrown from a freeway overpass crashed through a van's windshield.
Genesee County Prosecutor David Leyton says the evaluations show Kyle Anger, Mark Sekelsky and Trevor Gray were mentally competent at the time of the incident and can understand their charges.
Their lawyers requested the exams. Attorneys for Alexzander Miller and Mikadyn Payne did not. All five are charged as adults with second-degree murder and other charges.
They ranged in age from 15 to 17 when a when a 6-pound (2.7-kilogram) rock thrown Oct. 18 onto Interstate 75 in Vienna Township, north of Detroit, struck the van Kenneth White was in. White later died.
Probable cause conferences are Thursday.