Psychedelic church that gives members mushrooms raided by Detroit police
DETROIT (FOX 2) - It's been called Detroit's "Psychedelic Church" -- but now police are getting involved.
Images captured the Detroit police raid at Soul Tribes International Ministries on the city's west side recently.
On Tuesday, FOX 2 went to the church's building and saw bright orange signs, where investigators shut the place down.
FOX 2: "So what's going through your mind when we're looking on your property here, and you can't get in because it's closed up?"
"I'm totally stunned," said Shaman Shu, Soul Tribes International Ministries. "It's a true 'Matrix moment' right now. To actually go through everything I needed to do, to legalize, decriminalize and put together a system so people could have healing, and yet there are signs telling me I can't go back into my church."
Robert Shumake — "Shaman Shu" — is the religious leader at Soul Tribes.
He believes the city and police targeted him because he offers mushrooms — which he calls sacred plants — with his members.
He claims he is only trying to help people cope with, and improve their mental health.
"A shaman's role is to help people through that process," he said. "To help you identify your trauma. Where is that trauma coming from? Is it your trauma, or is it your generational trauma? Many people don't realize they have ancestral trauma."
Back in 2021, Shaman Shu says he helped craft the ordinance "Prop E" — a proposal that decriminalizes mushroom use in Detroit.
The measure was passed by voters and Shaman Shu opened his church in March.
Before the police raid, the city says DPD worked with city agencies and Council President Pro-Tem James Tate.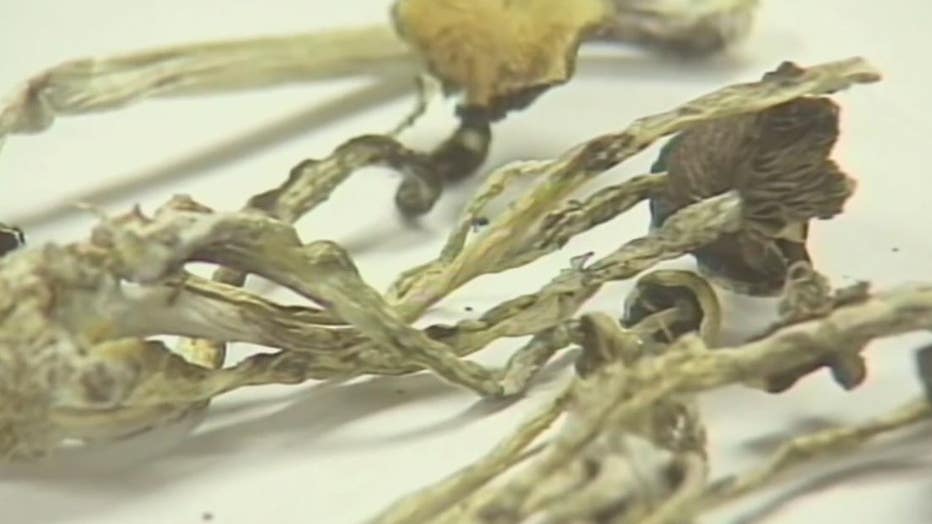 In a statement, city attorney Doug Baker says about Prop E:  "Despite its intent, the city ordinance does not override state law, which considers psilocybin (commonly referred to as mushrooms) to be a controlled substance. The ordinance also does not allow for the sale or distribution of psilocybin."
City leaders say what Shaman Shu is doing, breaks Michigan law.
But he says he's trying to get people off street drugs, which are tearing communities apart.
"You got Percocet, oxycontin. you got fentanyl," he said. "We're talking about the sacred sacrament. we're asking for the people," he said. "It's all about the people. Power to the plant and power to the people. we want to get open."
Shaman Shu says he's in the process of forming a legal team to reverse the shutdown and reopen the church as soon as possible.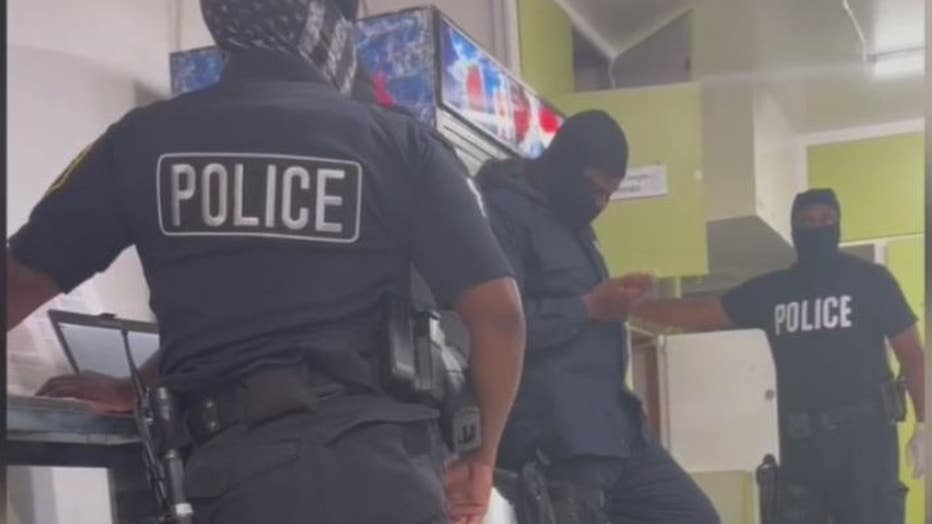 Photo from Robert Shumake, "Shaman Shu"