Puppy loses mom in accident, being nursed by cat at Michigan Humane Society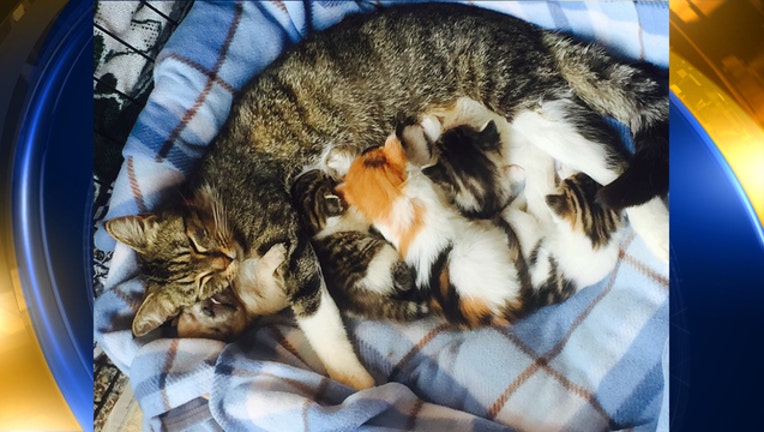 article
Who says dogs and cats can't live together? Not only can these arch enemies co-exist, we've seen proof over and over - and it's happening again.
A puppy at the Michigan Humane Society, Bobby, is just 5-weeks-old. The young Chihuahua's mom was hit and killed by a car when he was just a few days old. Now, he's got an adoptive mom taking good care of him: a cat.
The cat, Gwen, already has a litter of kittens, so what's one more to add? They were transferred to MHS from another organization that did not have the resources to help this "blended" family find their forever homes.
Want to watch the adorable video? It's embedded below. App users TAP HERE to watch.
"It's a misconception that cats and dogs can't get along, and as we see at the Michigan Humane Society, they can often become loving family members," said Ryan McTigue, spokesperson for MHS. "Mother cat Gwen's acceptance of Bobby as an addition to her litter of kittens is a wonderful example of that!"
To learn more about the adoption process, visit www.michiganhumane.org.