Rabies case confirmed in skunk found in Rochester Hills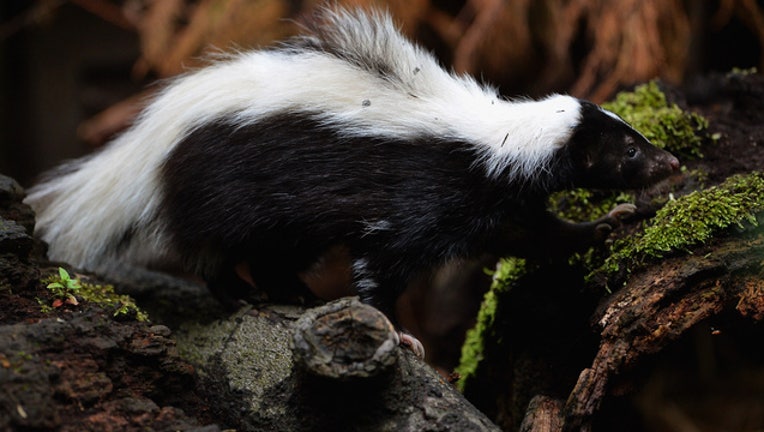 article
ROCHESTER HILLS, Mich. (WJBK) - The Oakland County Health Department has issued a warning to residents after a skunk with rabies was found and removed from the city of Rochester Hills.
According to a press release from the health department, the confirmed case of rabies was found in Rochester Hills and safely removed.
The Health Division is urging residents to reduce rabies exposure by staying away from wild animals such as skunks, bats, raccoons, foxes, and stray cats and dogs.
"Our natural instinct is to befriend and pet an animal that seems friendly or help one that is injured," said Leigh-Anne Stafford, health officer for Oakland County. "But as a rule, avoid stray and wild animals to protect yourself against rabies."
If you do find an animal behaving strangely, you should contact the Oakland County Animal Shelter and Pet Adoption Center at 248-391-4102 for assistance. If you happen to be bit by a wild animal or an animal you're not familiar with, you should wash the affected area with soap and water and seek attention immediately. You should also call the Health Division at 248-858-1286. 
"Rabies is present in our communities and is most often found in bats, raccoons, skunks, and foxes," Stafford said. "People and their pets need to be careful and avoid encounters with unfamiliar animals."
Rabies is found in the saliva of infected animals and is spread through bites or scratches. Protect your pets by having them vaccinated regularly. Protect yourself by not handling stray, wild, or dead animals.
And call local animal control experts if an animal is acting strangely, including:
Having problems swallowing
Exhibiting lots of drool or saliva
Appearing tamer than you would expect
Biting at everything
Having trouble moving or is paralyzed